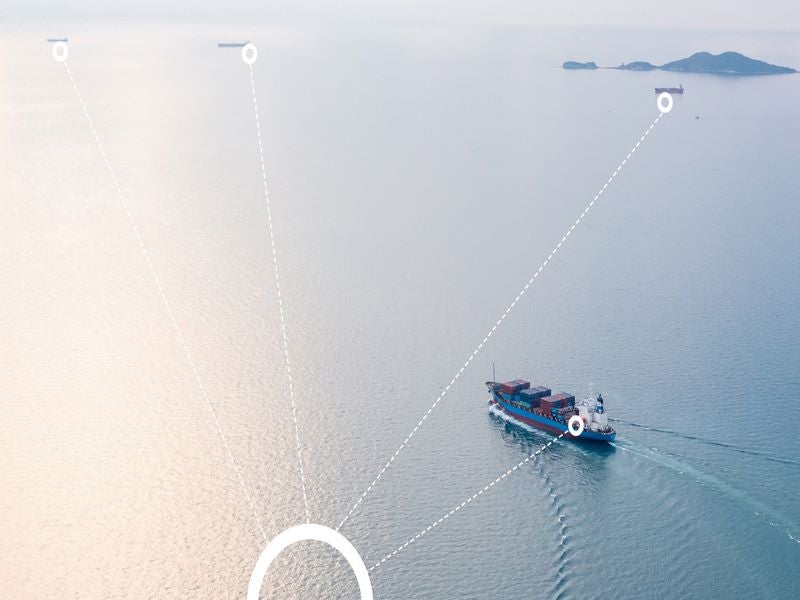 ABB and shipping firm Wallenius Marine have introduced a new digital offering and fleet support centre available as a service.
Named OVERSEA, the new proposition will enable ship owners, operators and managers to optimise the efficiency and sustainability of vessel operations.
Claimed to be the maritime industry's first digital offering, OVERSEA is said to combine ABB's know-how in ship technologies with fleet management expertise from Wallenius Marine to facilitate measurable performance improvements for vessels.
The fleet support centre, which also uses the ABB Ability Genix Industrial Analytics and artificial intelligence (AI) suite, will help address vessel performance aspects, such as hull and machinery, speed and route planning, emissions, and carbon intensity reporting.
Using the vessel's operational data and advanced analytics, OVERSEA centre experts will deliver better solutions to shipping firms, allowing them to enhance energy efficiency, safety and accuracy of operations, stated the firm.
Shipping companies that have in-house fleet support centres can use the OVERSEA digital solution to generate insights, offer recommendations and implement improvement actions by collaborating on the same data with vessels and onshore offices.
Furthermore, shipping entities can take the support of OVERSEA centre experts for daily advice, periodic performance reviews and reporting, or on-demand performance consulting.
ABB marine and ports service head Jyri Jusslin said: "ABB is committed to driving shipping decarbonisation, and OVERSEA has been developed to further support this target.
"OVERSEA allows turning insights into actions that can significantly improve the efficiency and sustainability of vessel operations. We are confident that this pioneering innovation will serve as a new standard in fleet and vessel performance optimisation."
Earlier in the year, ABB won a contract from IHI Power Systems for the delivery of its power system platform for the Taiga electric tugboat.