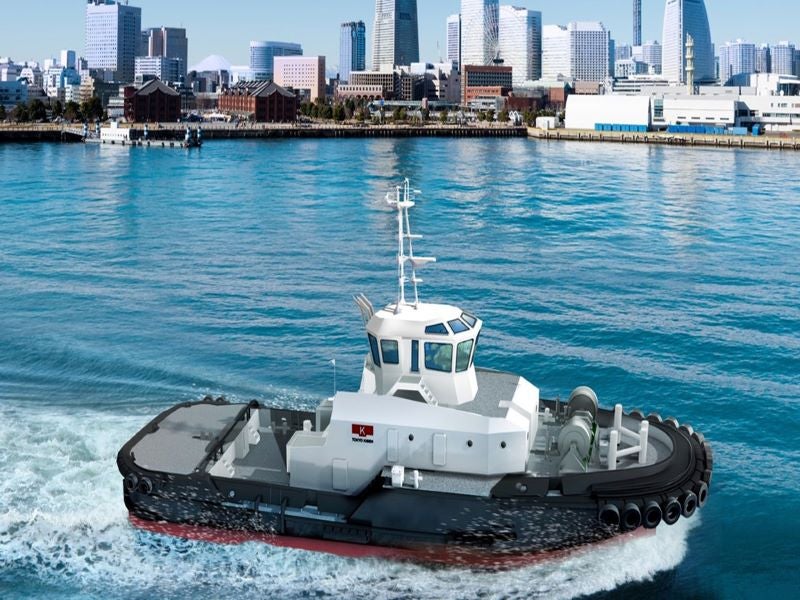 ABB has secured a contract from IHI Power Systems to supply its power system platform for an electric tugboat called Taiga.
Expected to be delivered by the end of the year, the electric tugboat is being built at the Kanagawa Dockyard.
Tokyo Kisen and e5 Lab partnered on the development of the tug.
Under the contract, ABB will provide its Onboard DC Grid power system for the electric boat, which is claimed to be the first vessel of its kind to sail on Japanese waters.
The tugboat will support zero-emission operations in harbourside environments and is also anticipated to help Japan reach its 2050 target for net-zero greenhouse gas emissions from international shipping.
Taiga will manoeuvre other vessels by pushing or towing them using power from the 2.5MW battery systems delivered and integrated by ABB.
The tug's engines will leverage the Onboard DC Grid to operate at variable speeds, thereby helping to reduce fuel consumption.
The batteries can provide power to the tug's propulsion system instantly, while ABB's Power and Energy Management System (PEMS) will control the overall power distribution.
ABB Marine and Ports local division manager Munekazu Tanikawa said: "ABB is honoured to be involved in such a prominent project to power the first electric tugboat for Japan.
"Our hybrid and electric solutions have established a strong reputation in the short-distance shipping segment, now further strengthened by this prestigious opportunity in a highly competitive market."
In February, ABB received a contract to supply power, automation and control systems for Eneti's two newbuild wind turbine installation vessels (WTIV).
The order also covers the supply of real-time performance analytics and electric propulsion solutions.