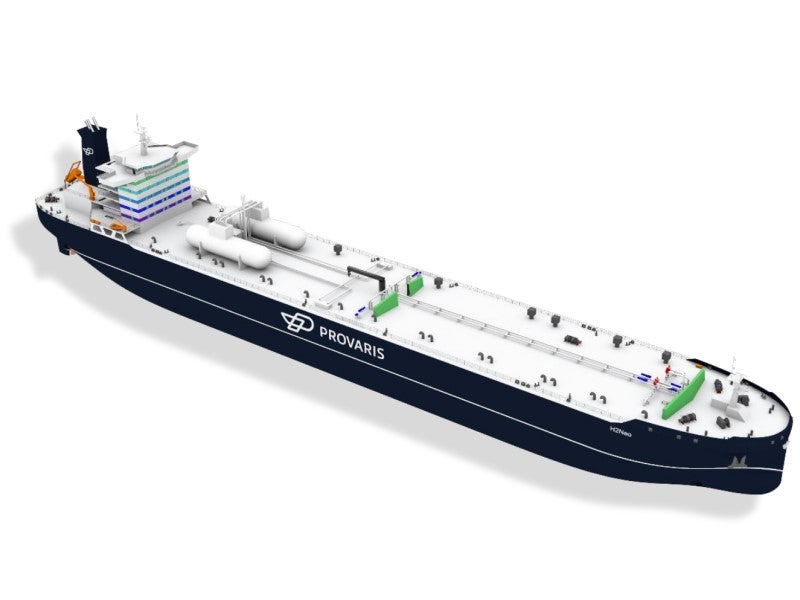 Proveris Energy has received design approval from the American Bureau of Shipping (ABS) for its 26,000m³ compressed hydrogen (H₂) carrier, known as H2Neo.
ABS approved the compressed H₂ carrier after the conclusion of extensive front end engineering design (FEED) work and review activities.
The approval confirms that the firm's multi-layered hydrogen tank can be integrated into the H2Neo vessel as well as meet the requirements for ship classification.
Provaris will now focus on the construction and trial of a prototype hydrogen tank as well as preparing for the ship's construction with a selected shipyard.
In October 2020, Provaris introduced a programme for the development of a compressed H₂ carrier. Last year, the firm secured approval in principle (AiP) from ABS for two classes of green compressed hydrogen (GH₂) carriers, specifically the H2Neo and 20,000m³ H2Max.
Provaris will coordinate with ABS across the next phases of detailed production design, cargo tank testing and construction.
The final design and construction of a prototype for testing with a preferred shipyard are expected to be carried out next year.
Provaris managing director and CEO Martin Carolan said: "Compressed H₂ can deliver a safe, economic and energy-efficient hydrogen shipping and transport solution that is essential to meet the climate targets for 2030 and beyond.
"Provaris has set itself ambitious targets for the detailed engineering and approvals required to develop the H2Neo carrier, and I am pleased to say our team has delivered on time and under budget a unique approach to marine hydrogen transport that is also a world first."