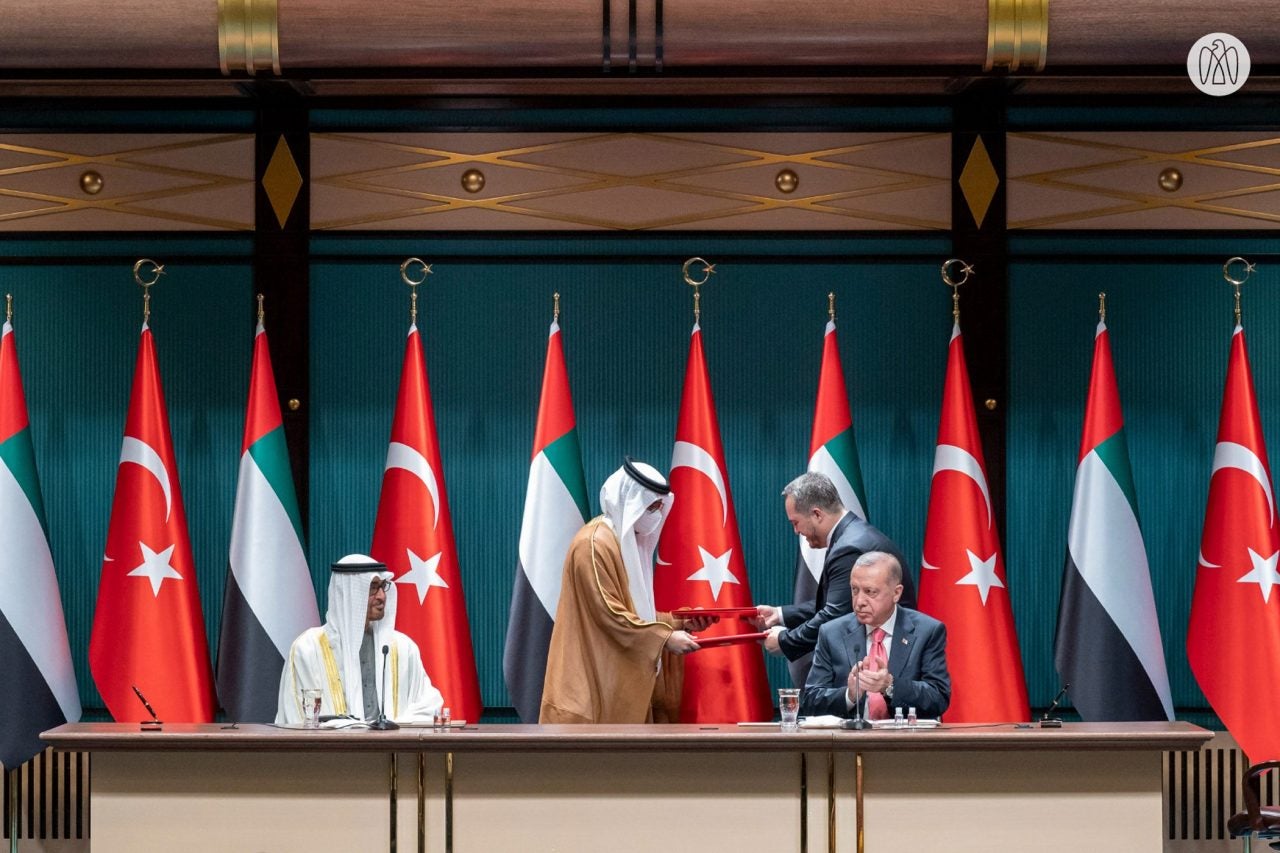 The partners will create a joint steering committee focusing on investment opportunities and trade ties between the UAE and Turkey.
Captain Mohamed Juma Al Shamsi, group CEO, AD Ports Group, said: "AD Ports Group is delighted to enter into this strategic agreement with Turkiye Varlik Fonu, recognising the significant economic and technological development our collaboration can deliver.
"Turkey offers a broad range of important and attractive investments for AD Ports Group, and we believe Turkiye Varlik Fonu will be an ideal partner to help implement our ambitious plans. This long-term agreement factors into our global strategy to reimagine world trade and logistics, under the guidance of our wise leadership."
Ports in the AD Ports Group's portfolio include Khalifa Port, Zayed Port, Free Port, Musaffah Port, Community Ports, and Kamsar Port. The Community Ports serve between towns and connect residents with families while providing jobs. The transfer of goods and equipment for major development projects is made possible by the Ports.
Salim Arda Ermut, CEO, Turkiye Varlik Fonu, said: "We are pleased to be working with AD Ports Group as part of a broad range of national measures to strengthen our trade, maritime and logistics sectors. Turkey has a number of world class port assets, and collaboration with AD Ports Group will help raise the range of services and quality of infrastructure to the next level."
Included in the Turkey Wealth Fund's assets is the Turkish Maritime Organisation, which operates certain harbour and shipyards in Turkey.
AD Ports also has strategic collaboration agreements with organisations in Jordan, Iraq, and Egypt. As part of these international agreements, the organisation is involved with ports, industrial cities and free zones, and logistics services.