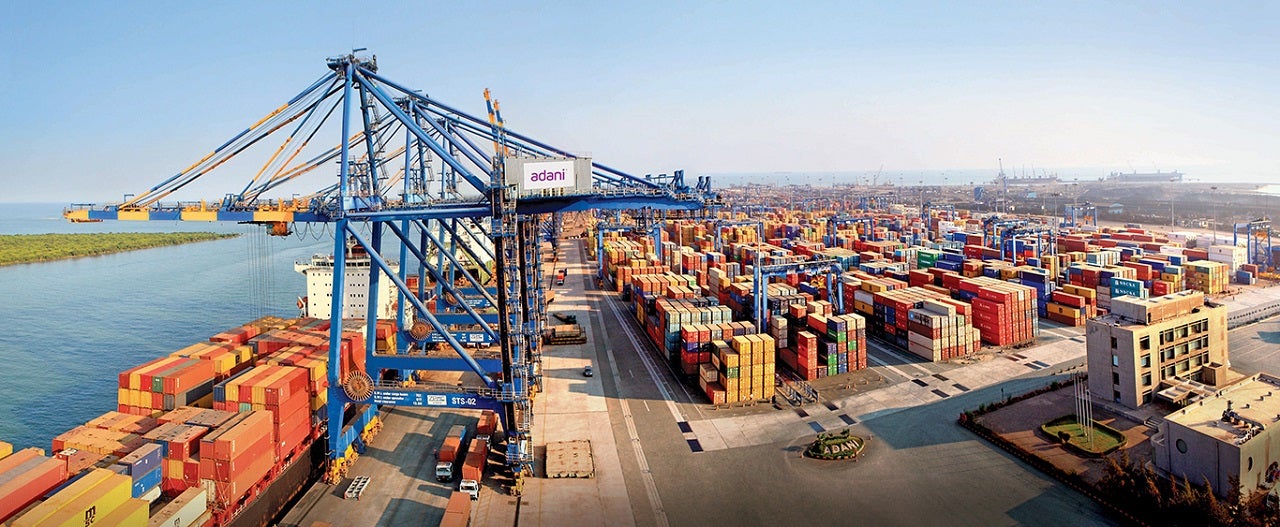 Adani Group-owned Krishnapatnam Port Co Ltd (KPCL) has received approval for approximately $2bn from a major government agency tasked with recommending environmental and coastal regulation zone (CRZ) clearance for the final phase expansion of the port.
On 14 December, the environmental and CRZ clearance was recommended by the expert appraisal committee (EAC) attached to the Ministry of Environment, Forest and Climate change for the third phase port expansion.
Situated in the Indian state of Andhra Pradesh, the 18.5m deep port is currently equipped to handle 64Mt of cargo and 2 million twenty-foot equivalent units (TEU) of containers.
APSEZ is planning to develop the port in order to achieve the target of building 500Mt of cargo handling capacity by 2025.
As part of the development of Krishnapatnam Port , approximately 20 berths and three Single Buoy Moorings (SBMs) will be built to handle an additional 154Mt of dry and liquid bulk cargo and 2.2 million TEUs of containers.
Once built, the port will have a total capacity to handle 5.5 million TEUs of containers and 250Mt of non-container cargo.
For phase two development of the port, the validity of the environment and CRZ clearance (EC) order expired on 12 November 2019.
However, according to the EIA report, Krishnapatnam Port has completed phase one and two developments.
For phase three development, EAC also remarked that the project involved the diversion of 418ha of forest land. However, no involvement of forest land was mentioned in the application.
In October 2020, Adani Ports and Special Economic Zone (APSEZ) completed the previously announced acquisition of Krishnapatnam Port Company (KPCL) for $1.63bn.
With the deal, Adani Ports now owns a 75% stake in KPCL from the CVR Group and other stakeholders.