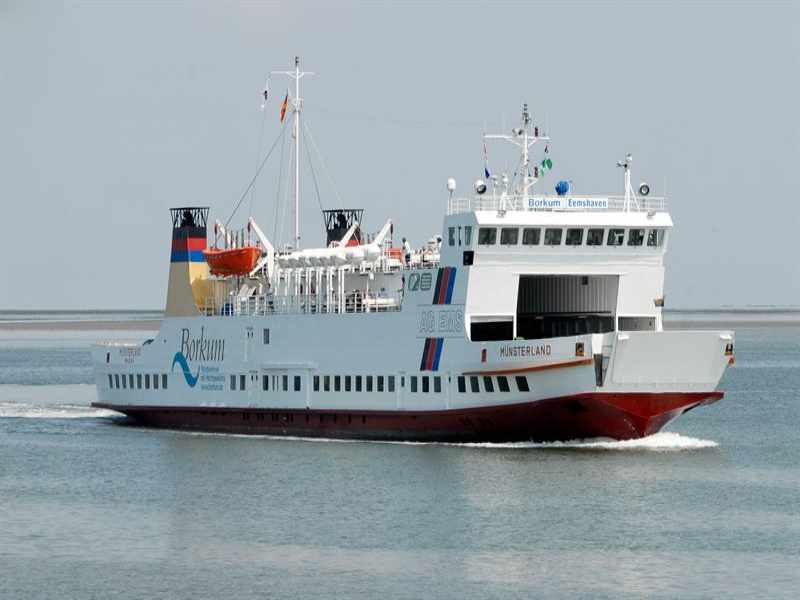 German ferry operator Aktien-Gesellschaft has selected Wartsila's technology to reduce the environmental impact of ferries that operate in ecologically sensitive waters.
Wartsila's contract includes the supply of two 20DF dual-fuel generating sets and an LNGPac system to start using liquefied natural gas (LNG) as fuel.
The retrofitting of Wartsila technology on the roll-on / roll-off passenger (RoPax) ferry Munsterland will enable the ship to eliminate particulate and sulphur oxide (SOx) emissions. It will also significantly reduce the vessel's nitrogen oxide (NOx) emissions.
The new technology will enable the ferry operator to reduce operational cost and improve the efficiency of the vessel.
The company will conduct the work for retrofitting project at the Koninklijke Niestern-Sander shipyard in the Netherlands. The new ship will contain Wartsila LNGPac fuel storage, supply and control system.
The fitting work on the new ship will commence in September 2020.
Wartsila Deutschland managing director Matthias Becker said: "There is no greater endorsement of customer satisfaction than repeat orders, and we are delighted to have again been selected to convert an AG Ems-owned ferry to LNG fuel operation.
"The project is fully in line with our Smart Marine approach that emphasises greater efficiency and better environmental performance for customers, as we lead the industry's transformation into a new era of opportunity."
AG Ems managing director Bernhard Brons said: "Operating our vessels in the most ecologically friendly way possible is of the utmost importance to us.
"Wartsila's technology is already known to us, so we had no hesitation to contract them again to retrofit the Münsterland to allow it to operate without restrictions in the SECA and NECA sulphur and nitrogen oxide-controlled areas."
The contract follows similar retrofitting work that was conducted on the Münsterland sister ship Ostfriesland.
Earlier this month, Wartsila signed a service cooperation agreement with Norsepower.