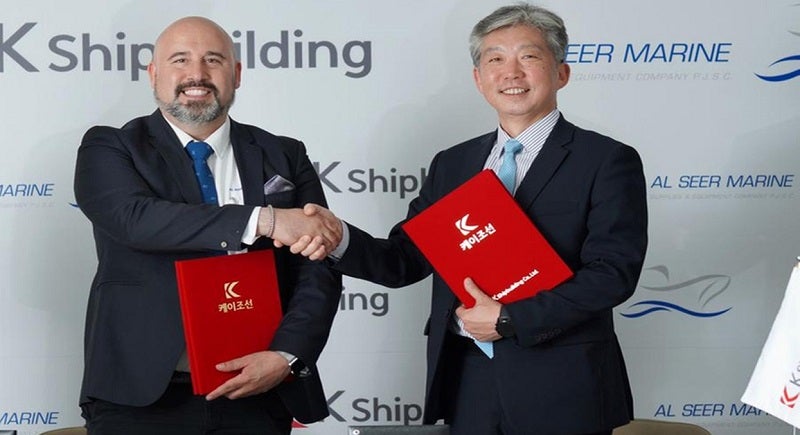 Abu Dhabi-based International Holding Company unit Al Seer Marine has ordered four new tankers from South Korean shipbuilder K Shipbuilding.
Under the $175m (AED643m) contract, K Shipbuilding will be responsible for constructing four medium-range 'IMO II/III product tankers' at Jinhae Shipyard.
This new order will expand Al Seer Marine's fleet size to 12 vessels with a value of more than $626m (AED2.3bn).
The new tankers are anticipated to be delivered before the end of the fourth quarter of 2024.
The vessels will be designed with the potential to adapt to new fuels, including ammonia and methanol.
Al Seer Marine CEO Guy Neivens said: "Al Seer Marine is very serious about becoming a global market leader across different marine sectors.
"The new order is yet another endorsement of our global expansion strategy."
The company provides services, including management and training, development and manufacturing of unmanned systems, and high-tech boatbuilding.
Last year, it purchased two liquefied petroleum gas tankers, together valued at $66.9m (AED246m).
At present, Al Seer Marine has large gas carriers under construction as part of a joint venture with BGN International.
The company is also expanding its freight solutions for bulk cargo across the globe to meet the increasing demand.
K Shipbuilding CEO Y K Jang said: "The economists point to the need to build new ships to meet the pending environmental regulations, forecasting that shipbuilding orders will rebound in 2024, and today's Al Seer Marine order confirms the market demand."