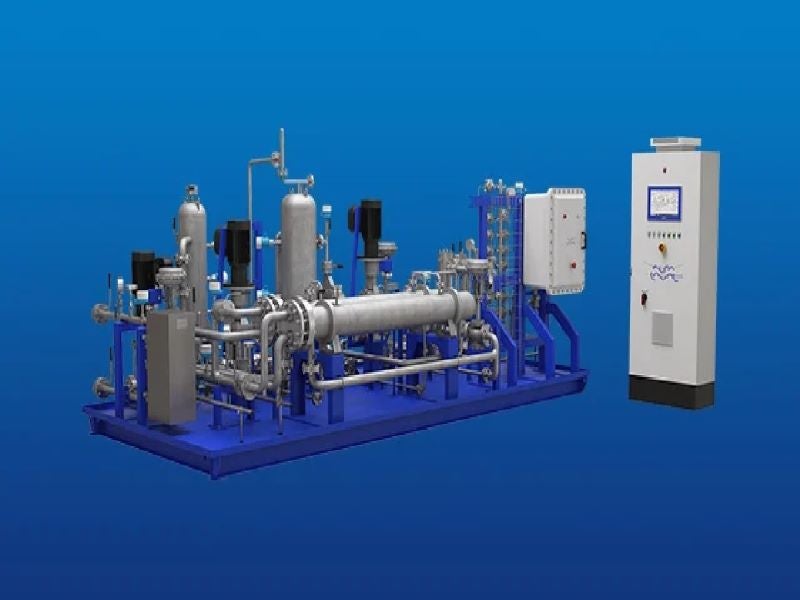 Sweden-based Alfa Laval has received a contract from X-Press Feeders Group member Eastaway for the delivery of a low-flashpoint fuel supply system (LFSS) for six new methanol-fueled container vessels.
Under the contract, Alfa Laval will deliver the FCM Methanol fuel supply system for the container vessels, which each have a capacity of 1,170 twenty-foot equivalent units (TEU).
China-based Ningbo Xinle Shipbuilding Group and New Dayang Shipbuilding will construct the series of new vessels.
The new container ships will feature two-stroke MAN B&W ME-LGIM engines, which can operate on methanol as well as conventional fuels.
Alfa Laval plans to commence FCM Methanol deliveries from next June.
The FCM Methanol system is said to use mature technologies and steady automation to safely supply methanol within the flow rate, pressure, temperature and filtration parameters specified by the engine maker.
Designed to be adapted to any engine and vessel design, the fuel supply system allows turnkey LFSS deliveries for easy installation.
Eastaway selected the system due to its design flexibility and real-life performance.
Alfa Laval marine separation and heat transfer equipment president Peter Nielsen said: "Alfa Laval is proud to be chosen for this significant methanol project.
"With their ability to sail on green methanol, these vessels will be front-runners in the move to carbon-neutral operations.
"Methanol is a major advance on the path to decarbonisation, and the FCM Methanol can be instrumental for shipowners in making the leap."
In June, Alfa Laval agreed to acquire compatriot marine tank cleaning equipment supplier Scanjet.
Scanjet has manufacturing operations in Sweden, Poland and Indonesia, as well as additional assembly sites in Norway and the UK.