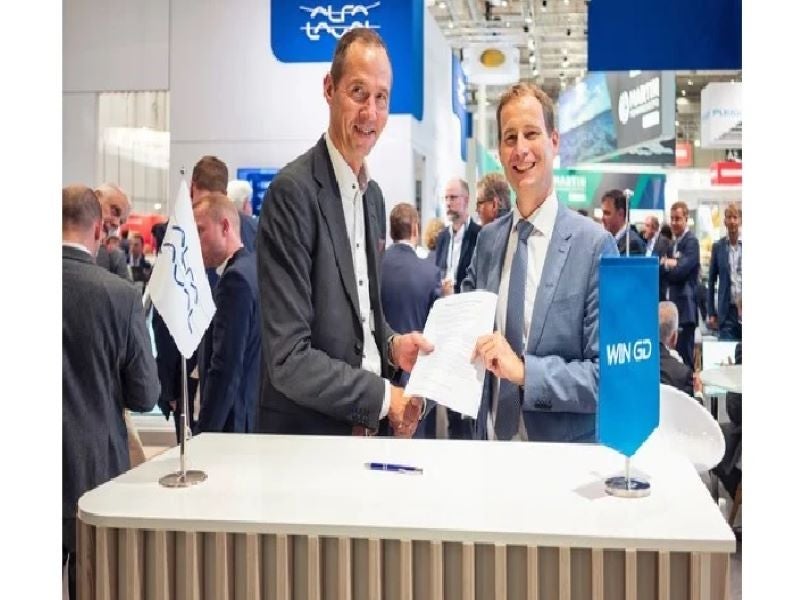 Alfa Laval has collaborated with Swiss engine designer WinGD for the development of a fuel supply system for the latter's methanol engines.
As part of a joint programme, Alfa Laval will deliver its low-flashpoint fuel supply system (LFSS), as well as the control system, fuel valve train and auxiliary functions, such as a purging system.
Featuring an adaptable design, the Alfa Laval FCM Methanol is an LFSS that has been selected by major shipowners for more than 30 methanol projects.
Both entities plan to prepare and test the design of a methanol engine and fuel supply system by next year.
According to the terms of the agreement, Alfa Laval will serve as the approved manufacturer and supplier of the commercial LFSS product, which will be developed under joint research and development (R&D) efforts.
WinGD facilities located in Winterthur, Switzerland, will be used to develop a prototype for tests of the methanol engine.
Furthermore, this agreement makes way for further cooperation on the use of ammonia as a fuel for WinGD engines by 2025.
Alfa Laval marine separation and fuel supply systems head Viktor Friberg said: "Alfa Laval is supporting customers of all types and in all stages of the fuel transition.
"That means working with the full range of current and future marine fuels, as well as adapting our technology to support their choice of engines."
Last month, Alfa Laval won a contract from X-Press Feeders Group member Eastaway to supply LFSS for six new methanol-fueled container vessels.