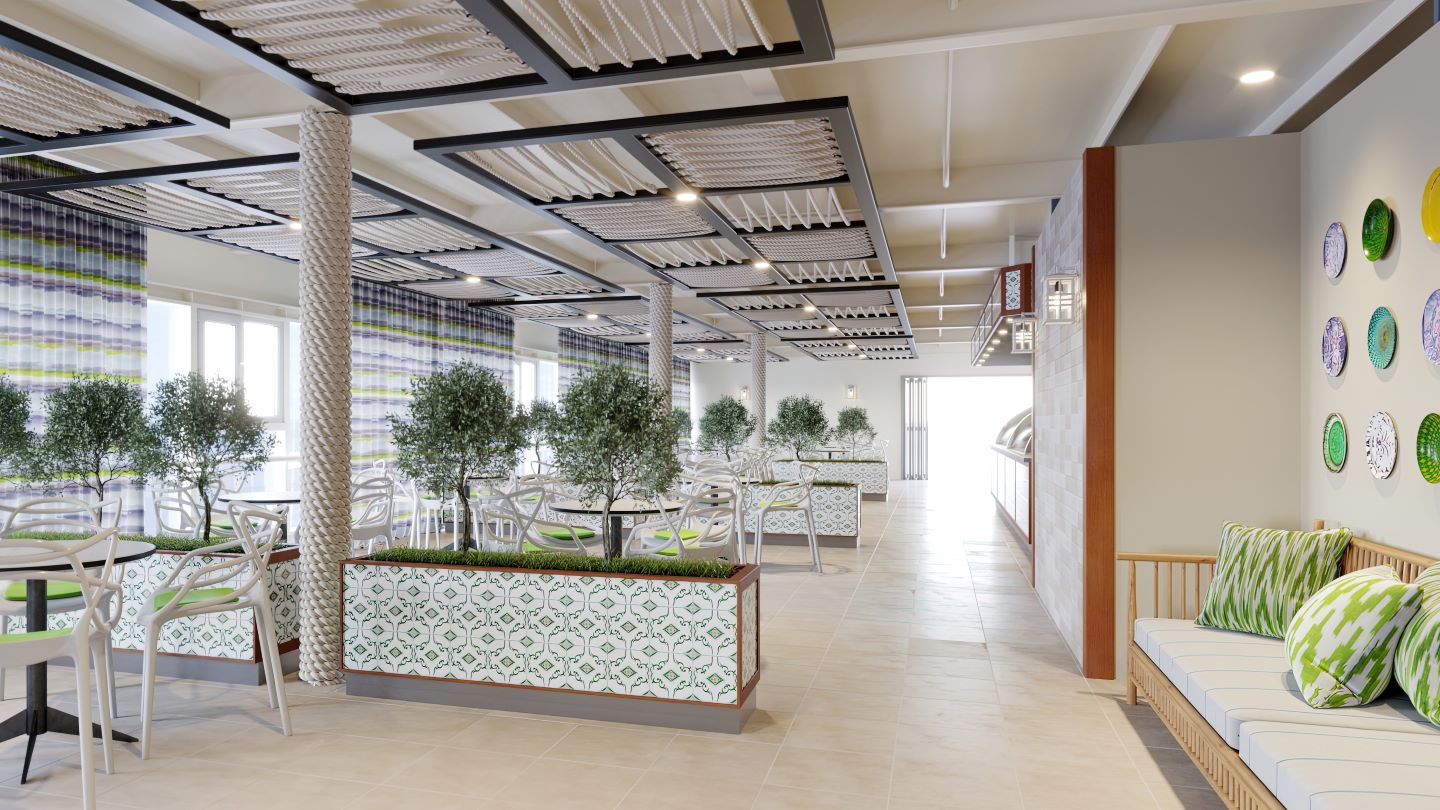 Ambassador Cruise Line's new ship, Ambition, will begin its maiden voyage on 12 May.
Guests will be offered a meal in a restaurant, named Lupino's, aboard the ship, which pays homage to Michelle Lupino, an Ambassador colleague who passed away in October 2022.
The restaurant signage style is inspired by Michelle's signature. The onboard dining experience acknowledges Michelle's Italian heritage and vibrant, inclusive, and warm-hearted qualities. There will be space for up to 70 guests.
Christian Verhounig, CEO of Ambassador Cruise Line, said: "Michelle was with us at the very start of our journey as we sought to build the welcoming Ambassador team ashore and onboard that today form the backbone of our business.
"She was not only an essential member of the team but also a long-term friend of myself and many of her colleagues.
"As such, when Michelle left us, the overriding feeling was one of utter shock, disbelief and sadness on both a professional and personal level."
The Mediterranean-style restaurant was designed by Atlantic Marine Interiors and renowned interior designer Guri Blindheim. The colour palette includes Ambassador's signature brand colours of 'aloe' (green) with hints of 'allium' (purple).
Before Ambition enters service, the ship will dry dock in Germany for 6 weeks from the start of April, where environmental upgrade works and furnishing upgrades will take place.
Ambition also includes two main restaurants, speciality dining options in the Saffron restaurant, a more casual bistro style café, four bars, lounges, and a wine bar.
Entertainment includes the main theatre, a card room, library and craft studio.
Guest facilities such as a wellness centre, gym, two swimming pools, and a range of retail shops also feature on board.