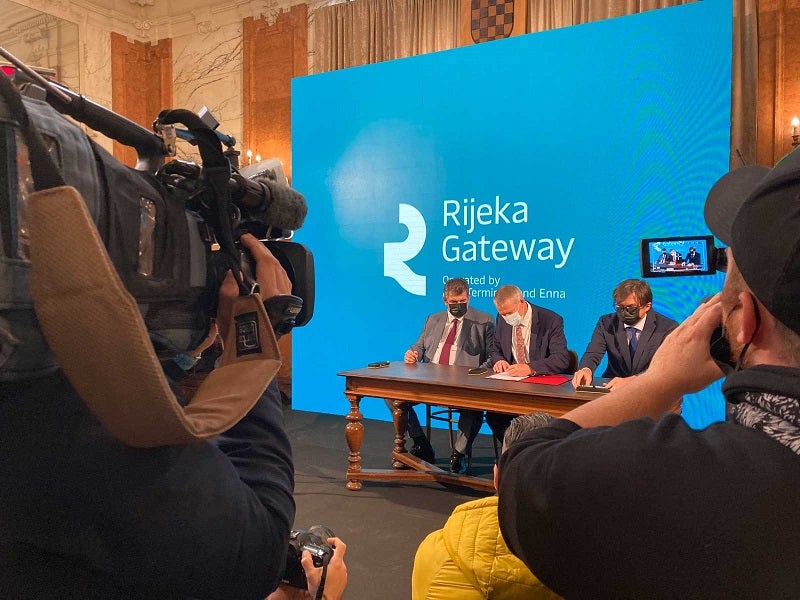 APM Terminals (APMT) and Enna Group have entered into a 50-year concession agreement for the design, construction and operation of a new container terminal in Rijeka on the North Adriatic coast of Croatia.
Under the agreement, APMT will own 51% of the Rijeka Gateway Container Terminal while Enna will hold the remaining 49%.
The new facility is projected to commence operations within 3.5 years, following completion of the initial phase.
After the conclusion of the second phase, the project is expected to provide a throughput of 1,055,000 twenty-foot-equivalent units (TEU).
Enna Group board president Pavao Vujnovac said: "Building partnerships with global business systems has always been part of the business strategy at Enna Group. APM Terminals and Maersk have been strong business partners for Enna, and partners who share our values and our business vision.
"We firmly believe that our joint venture of investment into the Zagreb Deep Sea container terminal in Rijeka (Rijeka Gateway) will lay the foundations for further growth and sustainability of the port operations and logistics business in Rijeka and in the Republic of Croatia."
After the completion of phase one, the new infrastructure will feature a berth length of 400m and will be installed with three ship-to-shore (STS) cranes.
The second phase will increase the berth length to 680m as well as the total number of STS cranes to four.
These cranes will allow Rijeka Gateway to accommodate ships of up to 24,000TEUs.
Additionally, the new facility will feature a rail connection with the hinterland, connecting Rijeka with the rest of Croatia as well as neighbouring markets.
Vujnovac added: "Rijeka Gateway and the modernisation of the railway infrastructure is Croatia's largest national project that will connect the Port of Rijeka with continental Croatia and Central European countries, facilitating business opportunities and fast economic growth not only in logistics but in all services and all industries."
Last month, APMT and port equipment manufacturer Shanghai Zhenhua Heavy Industries Company (ZPMC) entered into a memorandum of understanding to jointly develop and deploy a variety of automated solutions.