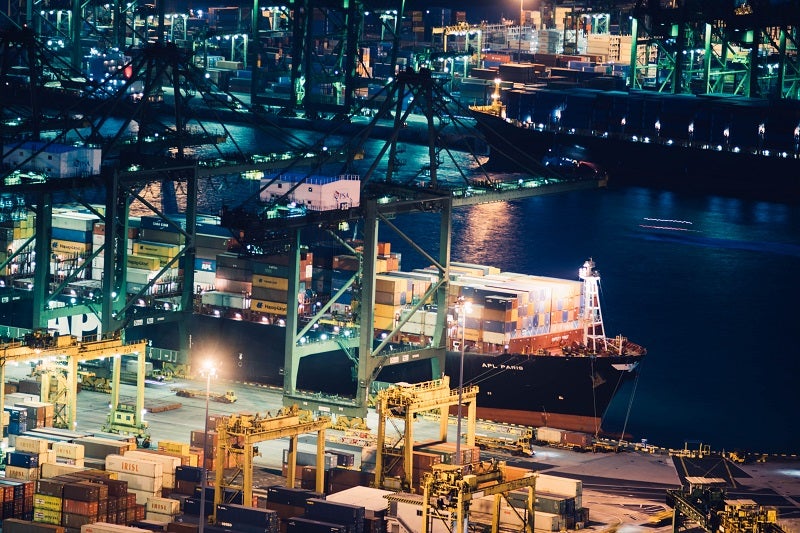 India-based Adani Ports and Special Economic Zones (APSEZ) has completed the acquisition of the Government of Andhra Pradesh's (GoAP) 10.4% stake in Gangavaram Port Limited (GPL) in an $88.36m (Rs6.45bn) deal.
Both the APSEZ and GPL boards have sanctioned the merger.
This transaction values GPL at $1.63 (Rs120) per share, with a fair value of APSEZ at $10.25 (Rs754.8) per share.
This will result in a swap ratio of 159 shares in APSEZ for 1,000 shares in GPL for a 58.1% holding owned by DVS Raju and Family in GPL.
The merger, which will undergo National Company Law Tribunal approvals, is anticipated to conclude by 31 March 2022.
After the completion of the merger, DVS Raju and Family will obtain nearly 48 million shares, resulting in a 2.2% interest in APSEZ valued at $493.7m (Rs36.04bn).
In April, APSEZ announced plans to take over a 31.5% stake in GPL from Windy Lakeside Investment and later agreed to purchase a majority stake of 58.1% in GPL.
In a statement, APSEZ said: "Transaction has been completed at an equity value of $849.32m (Rs62bn) and implies an EV/ FY21 EBTIDA multiple of 8.8x and results in EPS accretion of 7% to APSEZ FY 21 earnings."
This acquisition is expected to provide APSEZ with access to numerous new markets.
GPL, a 64MMt capacity port, has been built under a concession from GoAP that will continue till 2059.
It is a 'deep draft modern multipurpose' port that can manage fully laden Super Cape size ships of up to 200,000dwt.
In the current financial year, GPL recorded a cargo volume of 32.8MMt and revenue of $144.79m (Rs10.57bn).