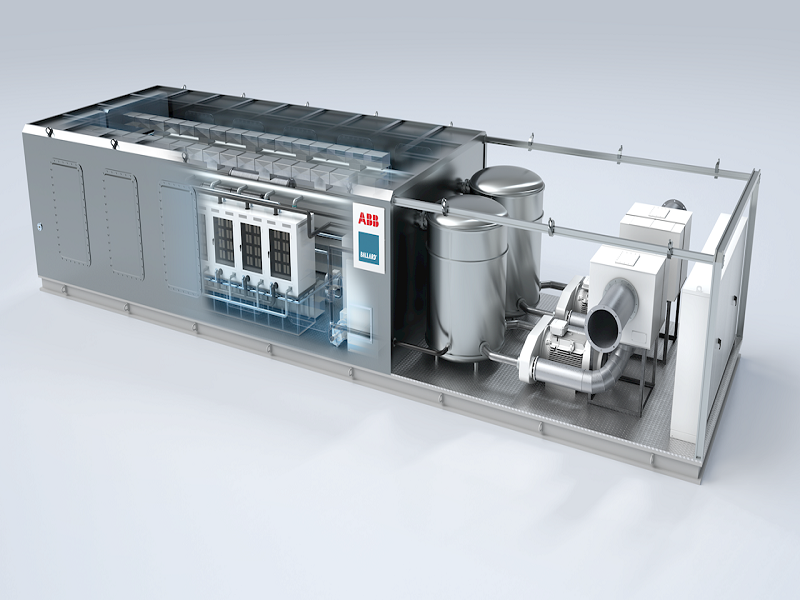 DNV has granted approval in principle (AiP) to a fuel cell concept, jointly developed by Ballard Power Systems and ABB, that can produce three megawatts, or 4,000 HP, of electrical power.
Claimed to be a 'flexible' solution, this high-power fuel cell unit is expected to meet the energy needs of multi-megawatt scale ships with diverse uses.
In a statement, ABB said: "For example, a cruise vessel operating in coastal areas could either run entirely on zero-emission fuel cell power or switch to it when operating in environmentally sensitive areas or emission control zones, while a ferry with a regular schedule and frequent bunkering opportunities could operate solely on fuel cell power."
For vessels operating in the ocean, the fuel cell power can be used to support auxiliary needs.
This use of the solution could also be merged with an energy storage system in future.
ABB marine and ports division president Juha Koskela said: "This AiP is an important milestone in making high-power fuel cells commercially available, and it underpins our commitment to bring new levels of efficiency, reliability and sustainability to the global shipping industry.
"As we continue to pave the way towards decarbonising shipping, we are confident that vessel electrification, including fuel cell technology, will play a pivotal role in helping the marine industry achieve its environmental targets."
This system concept was developed by ABB and Ballard Power Systems over a collaboration period of three years.
The aim of the collaboration is to make zero-emission hydrogen fuel cell technology available for larger vessels.
Currently, green hydrogen fuel cells are being deployed on board smaller vessels that take short voyages.
Last November, Wartsila teamed up with five entities to provide a hydrogen fuel solution for the maritime sector.
These partners were class society RINA, ABB, Metacon subsidiary Helbio, the Liberian Registry and a 'major' energy firm.