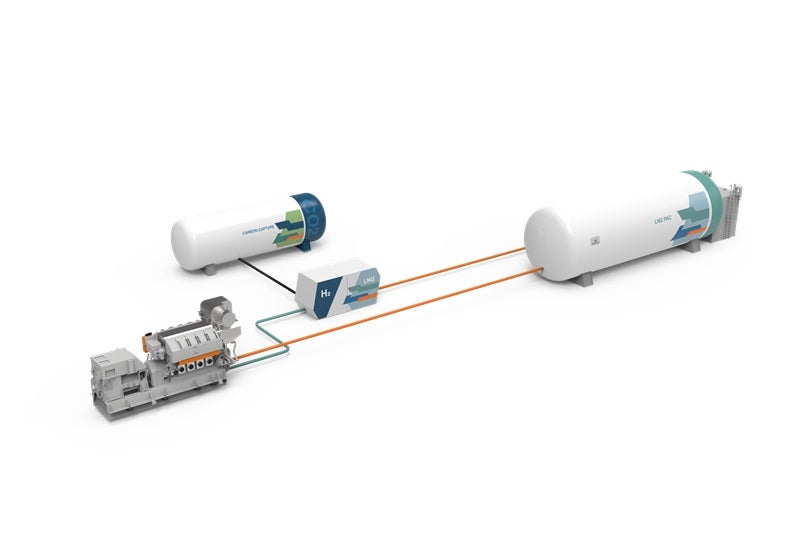 Finland-based Wärtsilä has formed an alliance with five entities to provide a hydrogen fuel solution for the maritime industry.
The partners in the initiative are class society RINA, ABB, Metacon subsidiary Helbio, the Liberian Registry, and a 'major' energy company.
This partnership intends to deliver a 'scalable and sustainable' technology, which will exceed the IMO 2050 goal of reducing carbon emissions by 70% without requiring large infrastructure investment.
As agreed, ABB and Wärtsilä will work on the application of hydrogen in powering fuel cells and internal combustion engines.
RINA and the Liberian Registry will offer supervision on the basis of Hazid/Hazop analyses for the application of rules and regulations for new concept alternative designs.
They will also provide guidance regarding specific rules for this kind of arrangement.
Additionally, Helbio will deliver the technology and develop gas reformers.
Within a reasonable timeframe, the shipping industry aims to switch to low-carbon operations through this alliance.
The partners have created a concept where LNG will be mixed with steam to generate hydrogen and carbon.
Thereafter, the hydrogen generated will be utilised directly along with natural gas in internal combustion engines or in fuel cells.
Meanwhile, the carbon will be liquefied using the cryogenic stream of LNG and stored later.
During discharge, the tankers can then use the disposed CO₂ as inert gas.
According to Wärtsilä, the required equipment will be easily installed on the deck of a commercial vessel.
In a statement, Wärtsilä said: "Only LNG bunkering will be required and, by progressively increasing the production of hydrogen, the consumption of fossil methane and associated methane slip will be reduced at the same rate."
Wärtsilä Voyage and the Maritime and Port Authority of Singapore recently reached a memorandum of understanding to co-develop green smart port solutions.