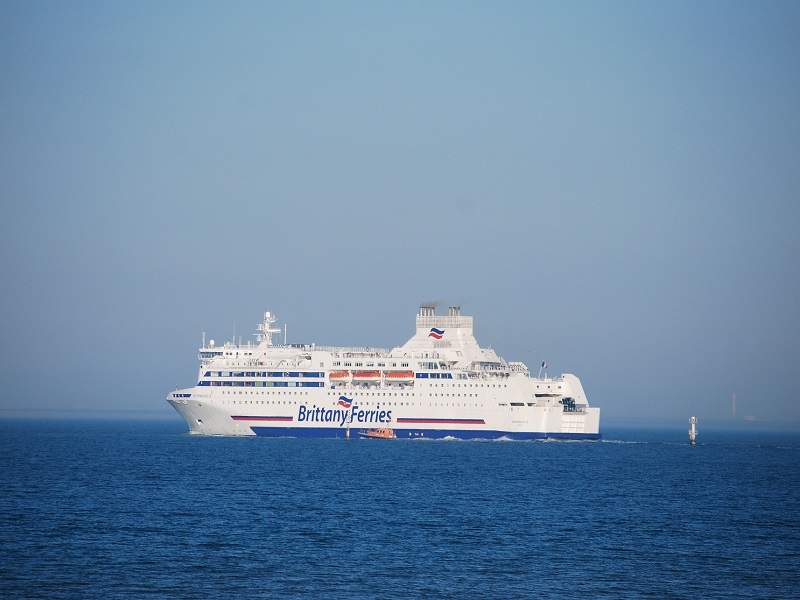 French shipping company Brittany Ferries has unveiled plans to introduce two new cruise ferries to serve its routes between the UK and Spain.
The ships, which are expected to arrive in 2021, will be built at the AVIC International Weihai shipyard in China and will be chartered from Swedish shipping firm Stena RoRo.
Brittany Ferries said the new vessels will serve the Portsmouth-Santander and Portsmouth-Bilbao routes and will help cater for an 'ever-increasing demand for long-haul ferry travel' for holidaymakers.
The ferries are 250m long and 27.8m wide and, weighing 42,000 tonnes, are set to become the company's longest vessels. They are part of Stena RoRo's new generation of E-Flexer vessels and will be gas-ready, though the company did not clarify whether they will definitely be powered by liquefied natural gas (LNG). Initial plans have revealed there will be around 300 cabins with approximately 1,000 passengers allowed on board.
The move comes as part of a five-year modernisation plan of Brittany Ferries' fleet, which is estimated to cost £400m. Works began earlier this year on a new LNG cruise ferry, the Honfleur, which is set to serve the Portsmouth-Caen route from 2019. Both Honfleur and the two new ships will be registered under the French flag and will be subject to French seafarers.
In 2017, the company operated 844 sailings on routes from Portsmouth, Poole and Plymouth in the UK to Santander and Bilbao in Spain, carrying 331,000 passengers and 150,000 cars, an increase of almost 80% compared to ten years earlier.
Brittany Ferries president Jean-Marc Roué said: "Spain is by far the most popular foreign destination for UK holidaymakers, and we have seen significant growth in demand. Post-Brexit, we expect this to continue and today's announcement is a clear statement of intent. As well as passenger traffic, we believe that an increase in freight capacity will open the door to more hauliers seeking direct access between Britain and the Iberian Peninsula."
The company recently launched its inaugural direct service between Ireland and Spain, making its first call into Santander from Cork in May.