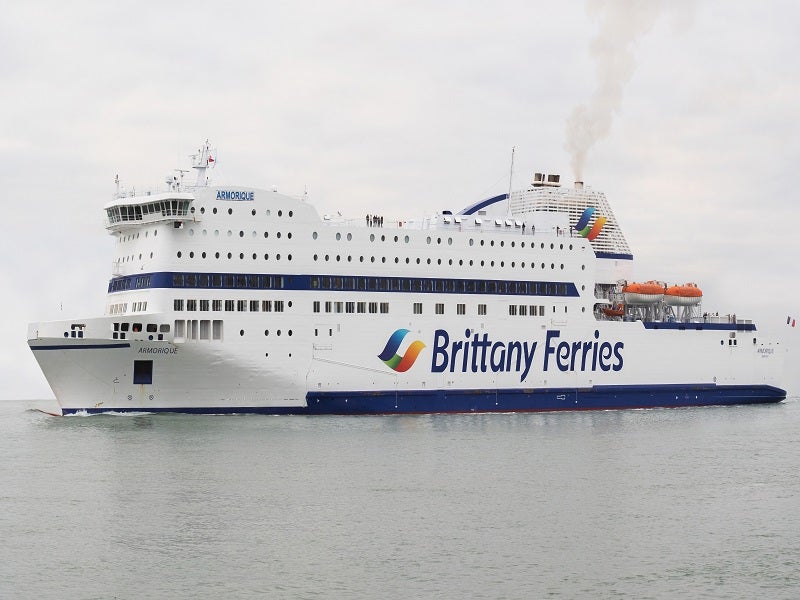 Brittany Ferries' new liquefied natural gas (LNG)-driven Salamanca cruise ferry has entered Bureau Veritas (BV) classification.
The 1,015-passenger ferry was constructed at China Merchants Jinling in Weihai, China.
This ship will provide services between Portsmouth, in the UK, and the ports of Bilbao and Santander in Northern Spain.
With a length of 214.5m, Salamanca will be the second 'E-Flexer' in the Brittany Ferries fleet when it enters service in March.
The ferry has been launched under Brittany Ferries' plans to introduce greener ships to its fleet over the next five years.
Salamanca's sister vessel Galicia joined the fleet in December 2020.
Salamanca features twin Wartsila 12V46DF (dual-fuelled) engines, each producing 13,740kW.
It encompasses a fuel-efficient design that includes a long, slender hull and bow, as well as fine lines for providing better seakeeping in all weather conditions.
The ship will receive LNG in the ports of Bilbao and Santander, allowing round trips between Portsmouth and Spain.
Brittany Ferries intends to introduce three more LNG-driven vessels in the coming years.
In 2023, Santoña will join the fleet and operate on the Portsmouth-Santander-Bilbao course.
Furthermore, two hybrid LNG-electric vessels will commence operations between France and the UK during the 2025 season.
Bureau Veritas marine and offshore Southern Europe, North Africa and North America vice-president Bruno Dabouis said: "BV has been involved in LNG propulsion and bunkering from the very start and has supported the expansion of LNG-fuelled vessel capacity, addressing the design and operational requirements to help ensure safety and reliability.
"We are proud to partner with Brittany Ferries as an environmental frontrunner, and we are looking forward to supporting Salamanca's operational life on the route across the Bay of Biscay from the United Kingdom to Spain, Brittany Ferries' longest route."
In November last year, BV joined forces with insurance consultancy Bessé to help shipowners enhance their cyber security efforts.