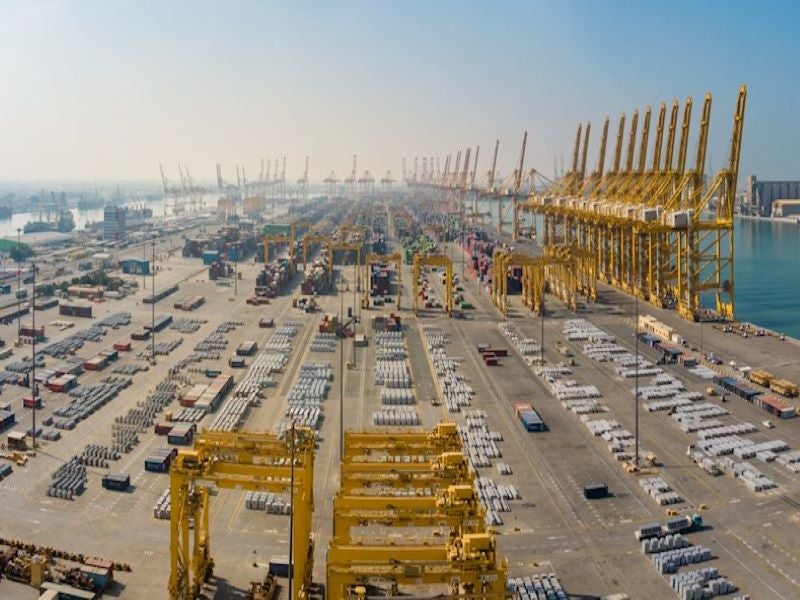 Caisse de depot et placement du Quebec (CDPQ) is set to invest $5bn in DP World's Jebel Ali Port (JAP), Jebel Ali Free Zone (JAFZ) and National Industries Park (NIP) in the United Arab Emirates (UAE), which will help the state-owned company cut down its debt.
The Canadian pension fund will make an initial investment of $2.5bn to acquire a 22% interest in the assets through a new joint venture. The rest of the transaction will be funded through debt.
The deal will also allow other long-term investors to purchase an additional interest of up to $3bn in the assets.
The assets are said to have an enterprise value of approximately $23bn.
The three assets form an integrated ecosystem that provides supply and logistics chains to more than 8,700 companies across the world. They generated pro-forma revenue of $1.9bn in the last fiscal year.
As an international gateway port and the second largest port outside of Asia, JAP serves as an East-West trade corridor for customers.
The port offers connectivity to 150 cities across the globe through more than 180 shipping lines.
Claimed to be the largest free zone in the Middle East, JAFZ houses companies from 140 countries, including around 50 Fortune 500 enterprises.
NIP is a 21km² area for manufacturing and processing companies.
DP World Group chairman and CEO Sultan Ahmed Bin Sulayem said: "The DP World and CDPQ co-investments have been very successful thanks to our complementary expertise and long-term investment horizon.
"We believe this new partnership will enhance our assets and allow us to capture the significant growth potential of the wider region."
Tranche one of the transaction is anticipated to be completed in the second or third quarter of the year, while tranche two is expected to close during the fourth quarter.
Tranche one covers a $5bn investment, while tranche two covers up to $3bn.
In January, DP World began construction of a $1.13bn deep-water port at Ndayane, Senegal.