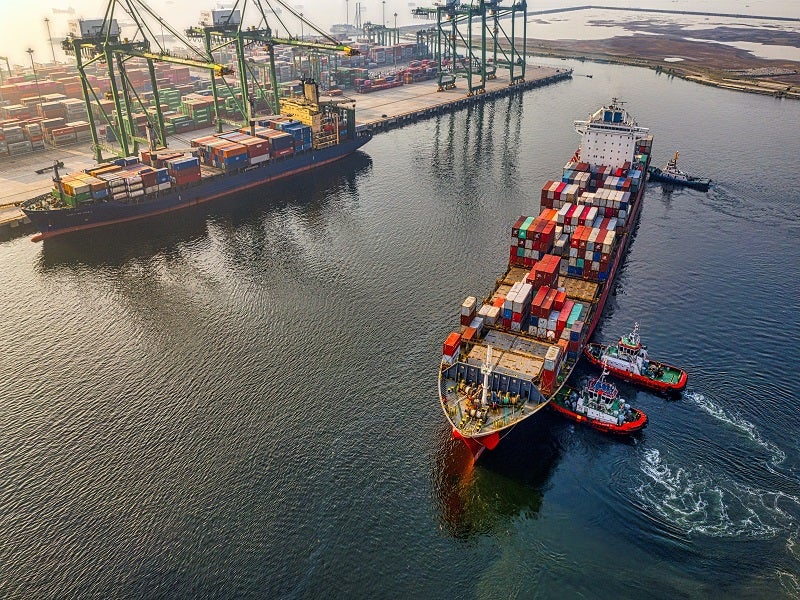 Dubai-based port operator DP World has commenced construction of a $1.13bn deep-water port at Ndayane, Senegal, which is situated approximately 50km from the capital, Dakar.
While laying the foundation stone for the deep-water port, Senegal President Macky Sall was quoted by Reuters as saying: "We are ready for the structural transformation of our economy with this mega project."
In December 2020, DP World entered an agreement with the Government of Senegal for the development of the new deep-water port.
The development will be carried out by DP World Dakar, which is a joint venture between the Port Authority of Dakar (PAD) and the Dubai-based logistics provider.
According to the agreement, DP World will build and operate the 300ha container terminal.
Furthermore, the firm will also be responsible for financing, designing and developing the land and marine infrastructure at the port.
The initial stage will see DP World develop roughly 840m of quays and a 5km marine channel that will be able to manage ships up to 366m in length.
The next phase will see the addition of a 410m container quay along with further dredging works, which will allow the port to manage vessels measuring around 400m.
Once the project work is completed, the port will serve as a cruise terminal as well as a residential and commercial waterfront.
DP World chairman Sultan Ahmed bin Sulayem said: "It represents a brighter future as this new port will bring greater economic growth, prosperity and jobs."
Last month, DP World signed a final collaboration agreement with the Government of the Democratic Republic of the Congo (DRC) for the development of a deep-sea port at Banana.