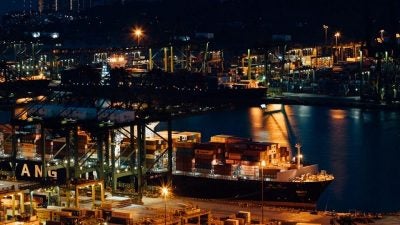 Cast Marine Offshore has chosen port information management systems developer Innovez One's MarineM digital platform to optimise its passenger and equipment ferrying services.
Powered by artificial intelligence (AI), the technology implementation will also help the Singapore-based provider to build the efficiency of its 20-vessel fleet.
MarineM is designed to keep track of each vessel's real-time position and the status of jobs using GPS and AIS tracking.
The software will also automate several operations with its new features for generating e-tickets and e-vouchers.
In addition, the current paper-based billing procedures will be replaced by electronic receipts and invoices for completed jobs. The system will also provide e-tickets for passengers.
The electronic documents will reduce waiting times and streamline the accounting processes.
This will allow passengers to access boarding information from their smartphones, check-in more easily and be informed of any last-minute changes instantly.
Innovez One CEO and founder David Yeo said: "This new partnership demonstrates once more that digital solutions needn't be the preserve of larger ports, and smaller and mid-sized actors can also become fully-fledged members of the global smart ports network.
"As we have experienced in recent months, the first and the last mile of a journey at sea is often a weak link in the global supply chains, and even small delays can lead to a domino effect which only exacerbates port congestion.
"The adoption of digital solutions by the multiple actors involved will ensure that all pieces fall into place to welcome a ship when it arrives in a port and facilitate its swift departure when it is ready to leave."
The project has obtained financial backing from the Maritime and Port Authority of Singapore (MPA).
Last month, MPA signed a memorandum of understanding to facilitate the development of carbon accounting capabilities amongst maritime companies in Singapore.