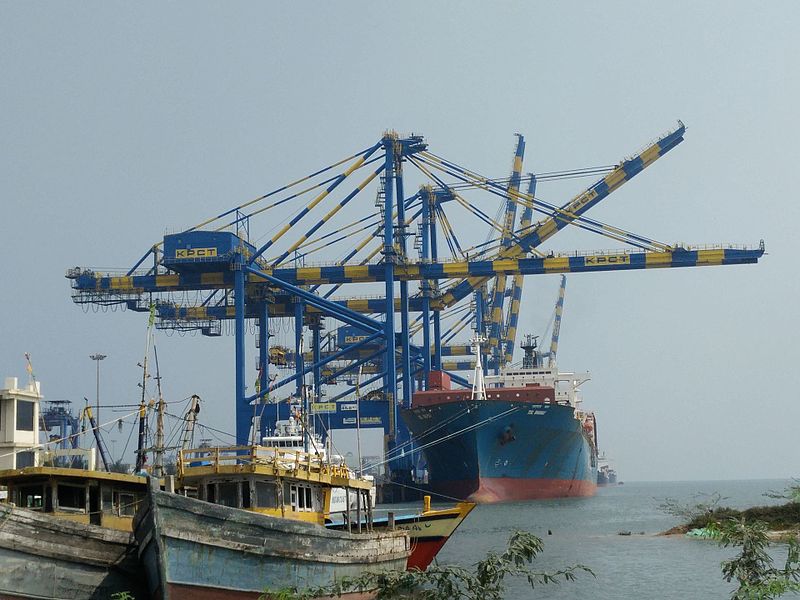 The Competition Commission of India (CCI) has given the approval for Adani Ports and Special Economic Zone's (Adani Ports) acquisition of Krishnapatnam Port Company (KPCL).
The deal includes the acquisition of equity shareholding and management control of 100% of the total issued and outstanding preference share capital of KPCL by Adani Ports.
In August last year, Adani Ports unveiled plans to acquire up to 70% in Krishnapatnam Port in a deal valued at more than Rs55bn ($770.58m).
Adani Ports manages ten ports and terminals, which include Mundra, Dahej, Kandla, and Hazira in Gujarat, Mormugao in Goa, Dhamra in Odisha, Visakhapatnam in Andhra Pradesh, and Kattupalli and Ennore in Tamil Nadu in India.
It also oversees the logistics chain, which includes vessel management, anchorage, pilotage, tug pulling and berthing.
The Government of Andhra Pradesh selected KPCL to develop and manage the Krishnapatnam Port for a period of 30 years.
The contract has an option of a 20-year extension.
Last month, the Government of Andhra Pradesh gave its approval for the detailed project report (DPR) for a new port at Ramayapatnam, Prakasam district.
The new port is expected to boost the capacity of the port to 400 million tonnes from 110 million tonnes by 2024.
In May 2020, Adani Ports announced that it called off the deal to construct the Bhavanapadu Port in Andhra Pradesh.
In January 2018, the Government of Andhra Pradesh granted a Letter of Intent to Award (LOA) to Adani Ports for the Bhavanapadu Port.