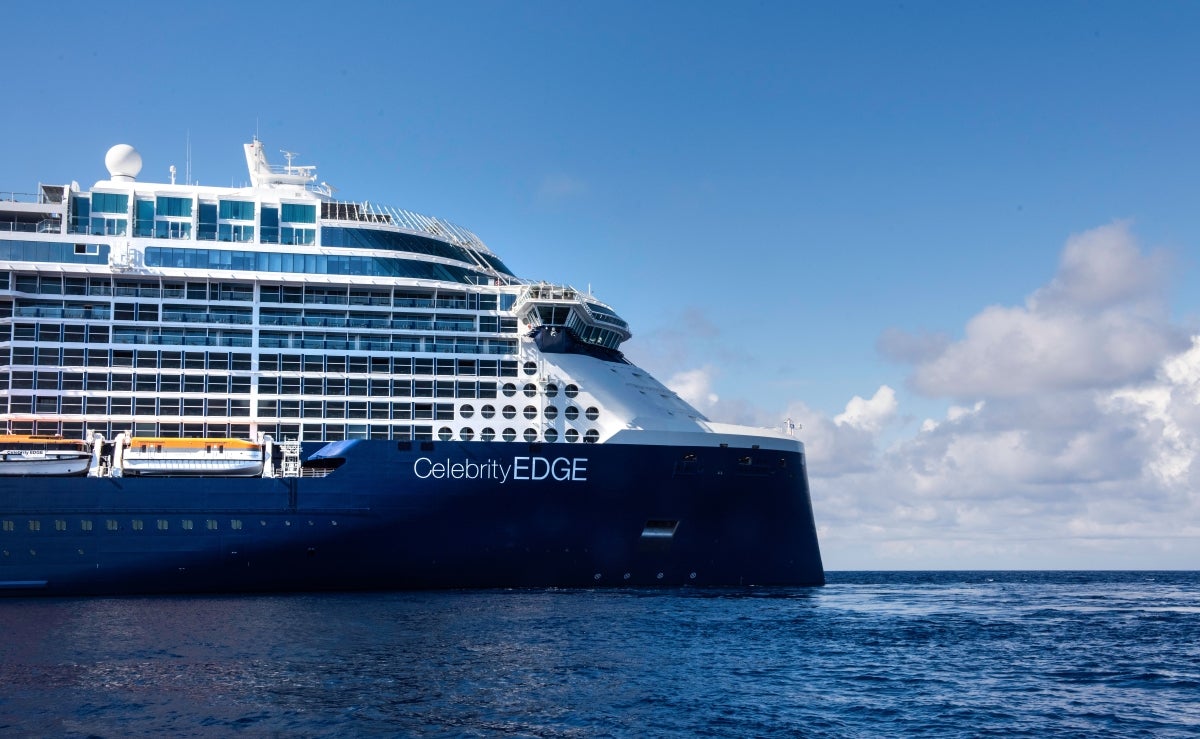 For the first time in the industry's history, an all-female bridge and officer team is going to be at the helm of a cruise ship, courtesy of Celebrity Cruises which is calling it a "barrier-breaking, history-making" initiative.
Set to head to the Eastern Caribbean from Fort Lauderdale, Florida, the brand's newest $1bn ship, Celebrity Edge, will be under the lead of Captain Kate McCue.
Having become the first female American cruise ship captain in 2015, McCue will be accompanied by 26 other women as part of her bridge and officer leadership team, along with Celebrity president and CEO Lisa Lutoff-Perlo.
During the sailing, the cruise line has also planned a slew of programmes aimed at celebrating women across all sectors. These will include evening gallery exhibitions and art auctions featuring female artists, collaboration on an exclusive piece of luxury jewellery with designer Reout Kallati.
There will also be space for women of the world-themed trivia challenges, a pool volleyball tournament featuring "fearless female officers" versus guests, a Q&A panel with the ship's female leadership team and a cinema series featuring iconic and impactful female directors, leads and female-centric narratives.
Included in the agenda is also a moderated panel discussion with artist Autumn de Forest and fashion designer Mary Frances.
"This sailing and all the activities are all focused on our goal of inspiring a new generation of girls and women to pursue careers in the maritime field," Celebrity Cruises said in a statement.
Commenting on the importance of improving diversity and inclusivity in the cruise industry, Lutoff-Perlo said: "We are all passionate about closing the gender gap.
"Over the last few years, we have worked hard to diversify the crew on board and bring more women than ever into our industry.
"We are fortunate to have many incredible, experienced and beyond-qualified women who have worked tirelessly to achieve these positions. And we also celebrate the many men who continue to support them and help champion having more women crew on board."
Commenting on her upcoming crew, which has been nicknamed 'Ocean's 27', McCue said in a statement: "Excitement does not even begin to describe how I'm feeling about working alongside these incredible, barrier-breaking women.
"I am inspired every day by the amazing women we have working throughout this organisation – both on land and at sea. They're proof that there's power in diversity."
Echoing a similar sentiment, owner of Celebrity Cruises, Royal Caribbean Cruises' senior vice president of global marine operations, Patrik Dahlgren added: "Since 2015, we have raised the percentage of qualified women on our navigational bridges from 3% to 22%.
"Now, we hope this all-time industry-high will continue to grow; we just need more women to raise their hands for careers at sea, especially in engineering."
Speaking with Future Cruise, Celebrity Cruises UK & Ireland & Asia's vice president and managing director Jo Rzymowska said: "I hope this world-first will continue to inspire young girls and women that a career in the cruise industry is for them and know that those who have booked on to the International Women's Day sailing on Celebrity Edge will be in for an unforgettable cruise."
Given how only 2% of the world's mariners are women, the cruise industry has long been criticised for being largely male-dominated, with many claiming more needs to be done to change these figures.
Celebrity Cruises is hardly alone in its mission to encourage female seafarers. For example, on International Women's Day in 2019, Regent Seven Seas Cruises said that one of its captains, Serena Melani, would be the first woman in the industry to captain a new ocean ship at the time of its launch.
Responding to the news, WISTA UK President and Maritime UK Women's Taskforce Chair Sue Terpilowski told Future Cruise that this initiative will indeed encourage more girls to take up careers in maritime and more companies must launch such initiatives.
"What we need to see on a regular base is gender mixed crews so initiatives like this are not necessary. We will only gain true success when it is just the norm and no one thinks about it being any different," she said.
Echoing a similar sentiment, WISTA's international president Despina Panayiotou Theodosiou said: "We applaud Celebrity Cruises for highlighting the capable and qualified female seafarers, officers and hotel-side executives on their team. They have focused on diversity in hiring for several years, which is showcased in their business philosophy and success.
"This is a special moment in the history of our industry, when a company not only can, but also proudly staffs all command positions with women. I hope this cruise inspires more companies to embrace inclusion and diversity as a business imperative and more young girls to see careers in our industry as a viable option. "