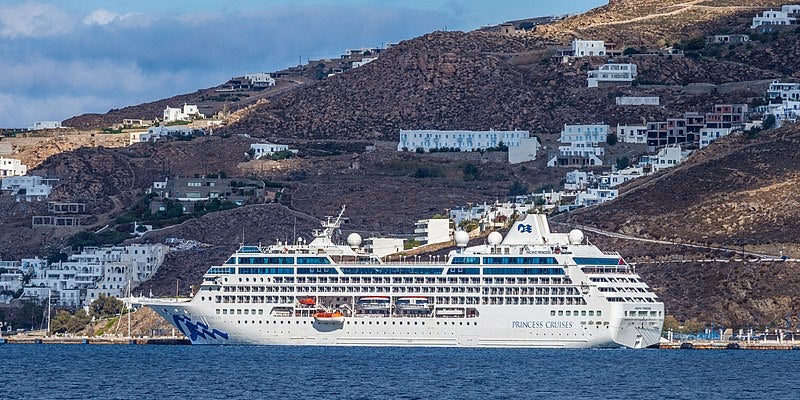 Follow the latest updates of the coronavirus (Covid-19) outbreak on our timeline.
Read about the effect of coronavirus (Covid-19) on cruise ships.
Japanese Health Minister Katsunobu Kato has announced that 44 new cases of the Covid-19 have been identified on the Diamond Princess cruise ship, taking the total count to 218.
On 12 February, 174 cases were confirmed on the cruise ship, in addition to one case of a quarantine officer.
The 44 new cases were identified after carrying out 221 additional tests for the coronavirus. The confirmed cases include 43 passengers and one ship crew member.
Princess Cruises said: "Princess Cruises has been informed that over the next several days Japanese health officials are planning voluntary disembarkation of guests to complete their quarantine period at a shoreside facility.
"From the information available, it is our understanding that this will be a phased approach, with the most medically vulnerable guests in the first phase, including older adults with pre-existing health conditions."
If the guests test positive for the coronavirus, they will be shipped to a local hospital for assessment and quarantine.
If the test is negative, passengers will be moved to a quarantine housing facility with individual rooms and bathrooms.
The facility does not have a clinic and the guests will be provided with prescription medication.
The food will cater to patients with certain medical conditions but not dietary preferences. The food will not include Western meals and will be Japanese bento-style boxes.
Guests will be able to stay on the ship until the end of the quarantine period.
The coronavirus epidemic originated in Wuhan, China, and has so far killed 1,369 and infected more than 60,000 people.
Japan has 247 confirmed cases that include the cases on the ship and a quarantine officer. The country has reported one recovered case with no deaths so far.
The World Health Organization (WHO) has officially named the disease caused by the new coronavirus as Covid-19.