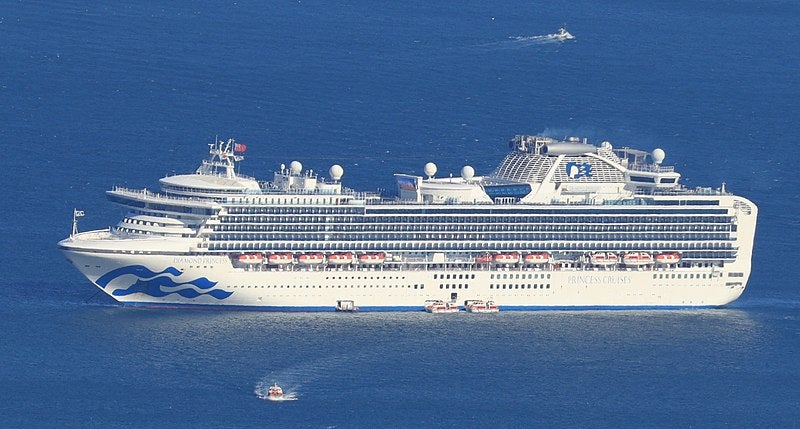 ---
Visit our Covid-19 microsite for the latest coronavirus news, analysis and updates
---
Follow the latest updates of the coronavirus (Covid-19) outbreak on our timeline.
Read about the effect of coronavirus on cruise ships.
The total confirmed coronavirus (Covid-19) cases on the Diamond Princess cruise ship, quarantined in Japan, have reached 174.
The Japanese Ministry of Health, Labour and Welfare have tested 492 people on board until now. On 10 February, 135 cases were confirmed on the Diamond Princess.
The confirmed cases have been transferred to medical institutions that are equipped to treat infectious diseases.
On 3 February, health authorities quarantined the ship for 14 days at Yokohama, Japan.
On its arrival in Japan, the ship was carrying 1,045 crew and 2,666 passengers.
The country's health ministry said that of the newly confirmed 39 cases, 29 were passengers and ten were ship crew members.
The ministry also said that four people were in serious condition.
In addition, one of the quarantine officers has also tested positive for the coronavirus (Covid-19) and has been put in quarantine.
The authorities have planned to re-check the implementation of infection prevention measures for the onboard staff based on the situation on the ship.
A ship passenger said: "It is terrible about the quarantine officer. The ones who came to our room to do the initial screening had gloves and surgical masks, while the ones who came to do the actual virus test also had full gowns and full-face masks."
The epidemic originated in Wuhan, China, and has so far killed 1,115 and infected more than 45,100 people.
Japan has 203 confirmed cases that include the cases on the ship. The country has reported one recovered case with no deaths so far.
The World Health Organization (WHO) has officially named the disease caused by the new coronavirus as Covid-19.