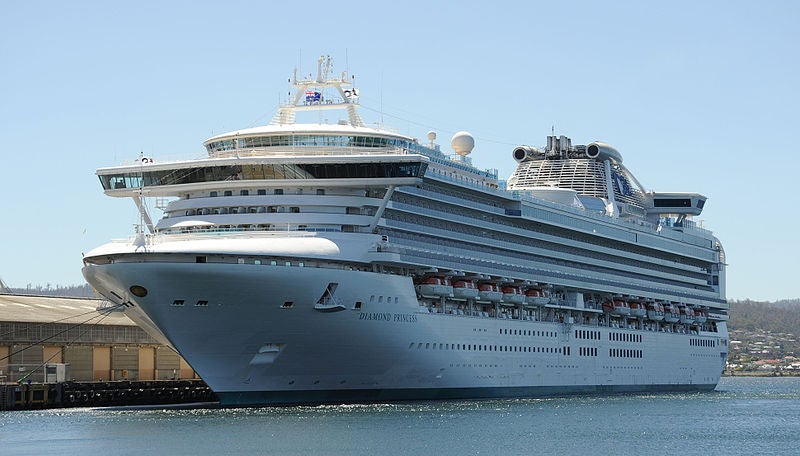 ---
Visit our Covid-19 microsite for the latest coronavirus news, analysis and updates
---
Follow the latest updates of the outbreak on our timeline.
Japanese health authorities have quarantined the Diamond Princess cruise ship after a passenger tested positive for the coronavirus in Hong Kong, China.
The epidemic begun in the central Chinese city of Wuhan and has so far killed 427 and infected 20,623 people.
The passenger started his journey from Yokohama, Japan, on 20 January and left the ship in Hong Kong on 25 January.
The passenger, an 80-year-old man, tested positive for the coronavirus in Hong Kong six days later.
Japanese health officials are conducting a full review of all the crew and guests. Princess Cruises said the delay might last up to 24 hours.
Operated by Carnival Japan, the ship is currently on a 14-day round trip journey. The Diamond Princess ship has 1,045 crew and 2,666 passengers on board.
In a statement, Princess Cruises said: "The safety, security and well-being of all guests and crew is our absolute priority.
"The review of the arriving guests and crew by Japanese health authorities is standard practice after a guest tested positive for coronavirus and we are working closely with the local authorities to provide detailed records to facilitate their review."
Japan has announced 20 confirmed cases of the coronavirus with no deaths so far.
Yesterday, Saint Lucia and Dominica denied entry of the AIDAperla cruise ship as they were carrying a large number of sick passengers on board.
Last month, approximately 6,000 passengers onboard Carnival Corporation's Costa Smeralda were allowed to leave the ship after a Chinese passenger tested negative for coronavirus.
The ship was initially quarantined at Italy's Civitavecchia port.