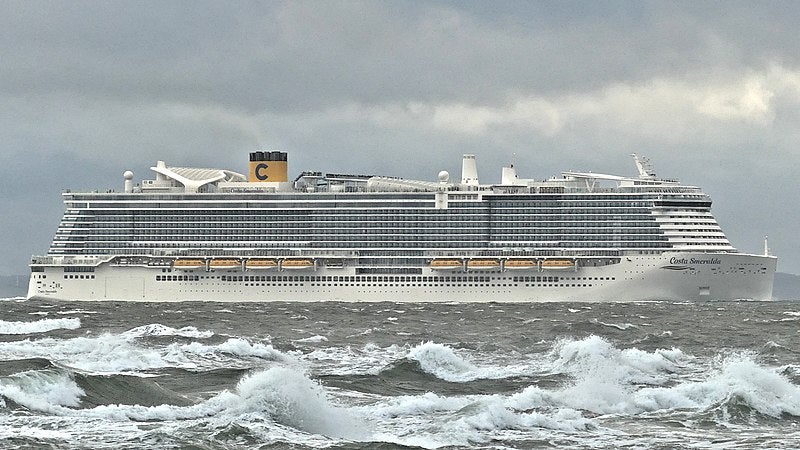 ---
Visit our Covid-19 microsite for the latest coronavirus news, analysis and updates
---
Follow the latest updates of the outbreak on our timeline.
Approximately 6,000 passengers on board Carnival Corporation's Costa Smeralda were allowed to leave the ship after a Chinese passenger tested negative for coronavirus.
On 30 January, the cruise ship was quarantined at Italy's Civitavecchia port as the passenger was suspected to be infected with the coronavirus.
Italian health officials confirmed that the passenger had tested for the common cold. The ship will continue with its itinerary on Monday.
Originating in China's Wuhan city, the coronavirus has so far killed 213 and infected 9,776 people.
In a statement, Costa Cruises stated: "While we appreciate the inconvenience caused, the procedures in force and our cooperation with the health authorities were effective in managing this situation and were intended to ensure maximum safety for all our guests, crew and the community as a whole."
Italy has confirmed its first coronavirus cases of two Chinese tourists. The country has suspended all flights to China.
The World Health Organisation (WHO) emergency committee declared the coronavirus outbreak as a public health emergency of international concern.
Earlier this week, Cruise line operators cancelled cruises to China after the outbreak of the coronavirus.
To prevent the spread of the virus, China imposed a ban on ship entry to the Port of Wuhan.