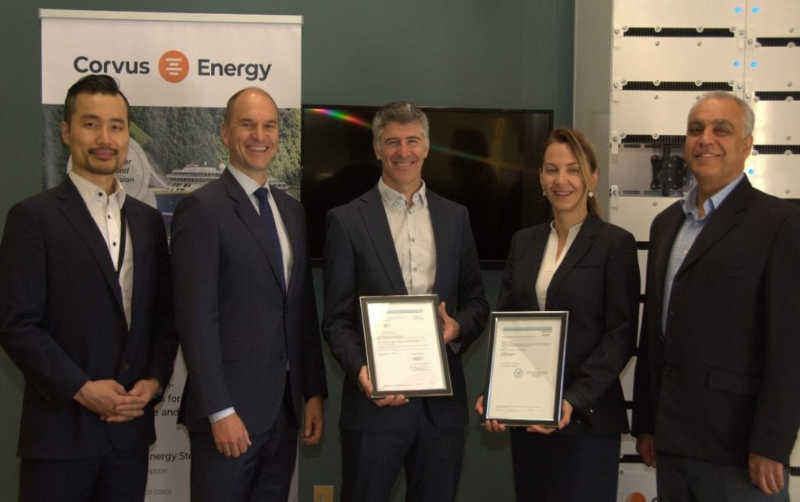 Marine energy storage systems (ESS) provider Corvus Energy has obtained a Manufacturing Survey Arrangement (MSA) accreditation from the Norwegian ship classification organisation DNV GL.
The accreditation signifies that Corvus' manufacturing processes fulfil quality, safety and environmental standards established by DNV GL.
The certification was issued after Corvus Energy successfully conducted the DNV GL Manufacturer Product Quality Assessment (MPQA) test.
The certification will allow Corvus Energy to independently oversee the Factory Acceptance Testing (FAT) at its Richmond facility in Canada. Earlier presence of a DNV GL surveyor was mandatory.
Corvus Energy QHSE director Abbas Nouri Zenouz said: "It's a testament to the strict quality assurance methods we adhere to in our manufacturing operations, as well as the collaborative relationship developed between Corvus and DNV GL over the years rooted in our mutual goal of improving safety in marine battery applications."
DNV GL Vancouver office business development director Anders Mikkelsen said: "It is fitting that Corvus Energy is the first battery supplier to achieve MPQA/MSA.
"Corvus Energy was a pioneer in energy storage systems and the first supplier to achieve Type Approval for lithium-ion batteries back in 2013. They are still technological leaders with single-cell thermal runaway isolation and numerous other innovations that have paved the way for safe, economical and high-performance marine electrification."
To ensure the quality standard is maintained, DNV GL will periodically carry out audits of Corvus test and control routines, as well as equipment and procedures for the energy storage products, according to the MSA regulations.
Corvus Energy supplies modular lithium-ion battery systems to hybrid or all-electric vessels.
Earlier this month, Royal Dutch Shell venture capital branch Shell Ventures acquired an undisclosed stake in Corvus Energy to support the development of its EES.
In March, Corvus Energy won a contract from CCCC Shanghai Equipment Engineering (CCCCSEE) to supply the (ESS) for 20 battery-hybrid rubber-tyred gantry cranes (RTG).