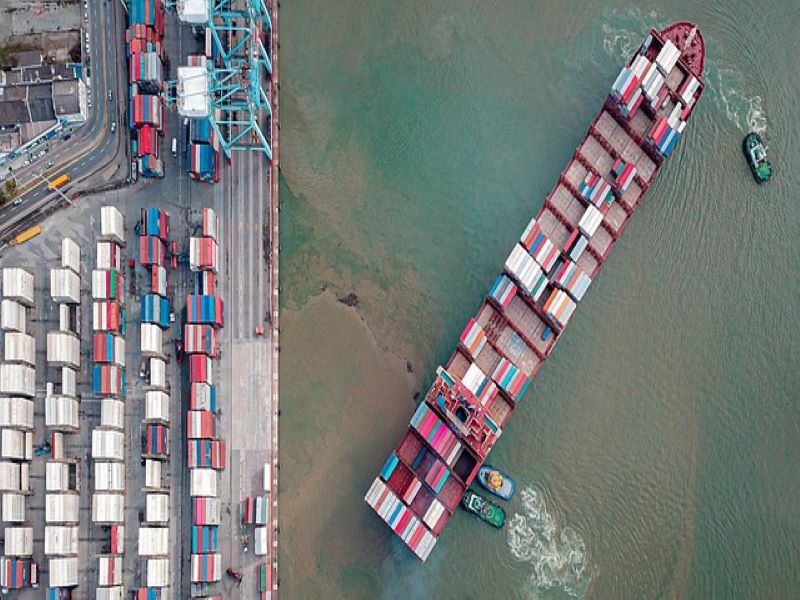 China-based Cosco Shipping Holdings has agreed to acquire certain port assets from its parent firm Cosco Shipping Corp in a deal valued at around $2.7bn (CNY19.7bn) in total, reported Reuters.
The company will purchase a 14.9% stake in the Shanghai International Port Group for $2.6bn (CNY18.9bn).
With this stake, Cosco's total interest in Shanghai International Port Group will increase to 15.55%.
Cosco will also take over a 3.2% stake in Guangzhou Port for $107m (CNY778.7m). The company will have a total stake of 6.5% in this port.
The news agency also reported that COSCO Shipping Holdings has signed shipping contracts with China Cosco Shipping's Dalian Cosco KHI Ship Engineering for the construction of five vessels. These contracts are valued at around $1.2bn.
The firm's Orient Overseas (International) business has also signed shipbuilding contracts worth about $1.7bn with Nantong COSCO KHI Ship Engineering for the construction of seven vessels.
According to Cosco Shipping Holdings, the acquisition of these port assets will help expand its strategic partnerships with Shanghai International Port and Guangzhou Port as well as encourage the building of digital shipping infrastructure by the two port operators.
Last month, Cosco Shipping Port (CSPL) secured approval from the German Government to purchase a minority interest of less than 25% in the operating company HHLA Container Terminal Tollerort (CTT).
With the city of Hamburg as its main shareholder, HHLA will continue as an independent and listed company.