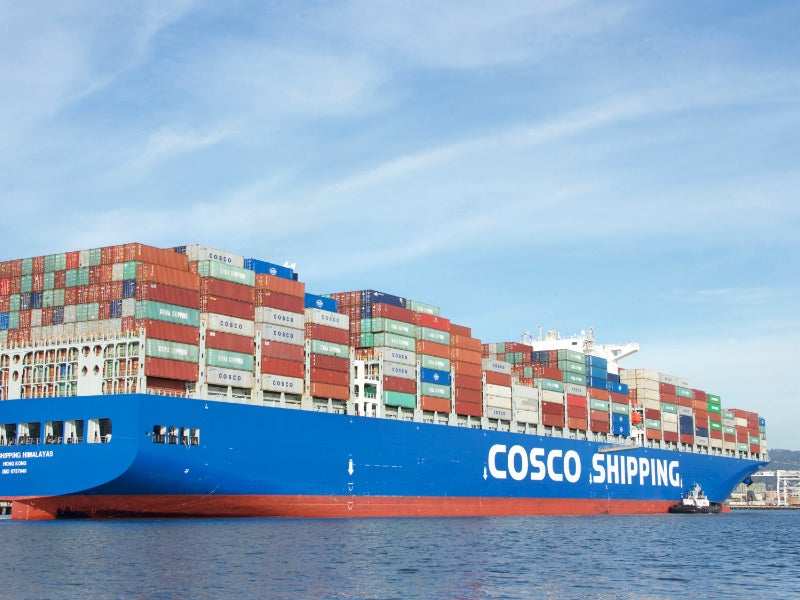 Cosco Shipping Heavy Industry (Yangzhou) has announced that GP's first 64,000 deadweight tonnage (dwt) bulk carrier N806 has completed sea trials on 11 July.
The early stages of the pandemic in China impacted the construction of the ship.
To resume work and ship production, the shipowner sent manufacturing supervisors to China, streamlined the application process for inspection and ensured the seamless ship construction.
The ship crew were not able to travel to China in the later period of the pandemic.
To combat this, the company partnered with GP to contact the crew.
The ship commenced sea trials on 6 July.
In a separate development, the installation of living area, lifting of lashing-up bridge and desulphurisation device on the 8500TEU container ship Changsong was completed by Cosco Shipping Heavy Industry (Zhoushan).
In May, China Ocean Shipping Company (COSCO) subsidiary Cosco Shipping Ports has completed a 5G-enabled, automated vehicle trial at China's Port of Xiamen.
The trial was carried out together with China Mobile and Dongfeng Commercial Vehicle on 11 May.
In September last year, Cosco Shipping Ports signed an agreement with Shanghai International Port Group (SIPG) for the sale and purchase of its port assets.
The proceeds obtained were to be used to repay the loan. The company plans to invest the proceeds on developing its shipping ports.
In January, the company acquired a 4.34% stake in Beibu Gulf Port for approximately CNY470m ($68m) through its subsidiary China Shipping Terminal Development.