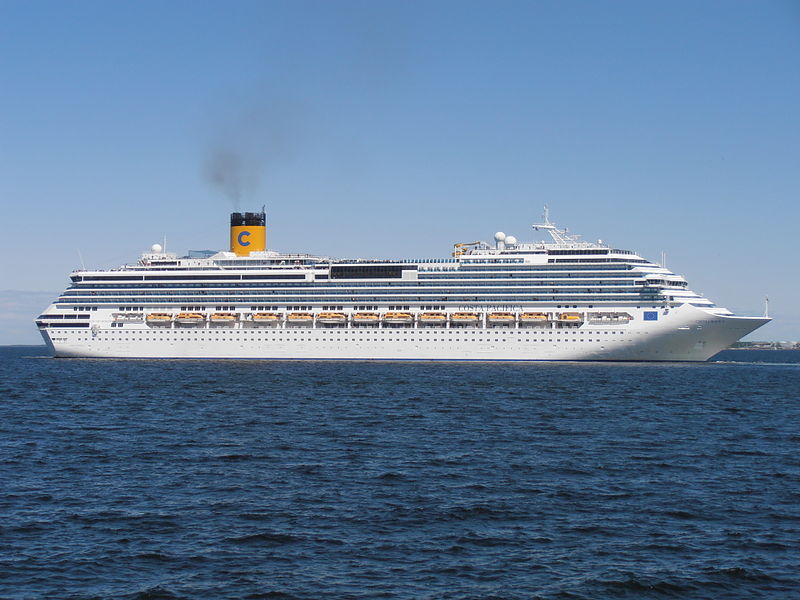 Costa Cruises, an Italian cruise line owned by Carnival, has received the delivery of its first liquefied natural gas (LNG)-powered ship Costa Smeralda.
The new ship was constructed at the Meyer shipyard in Turku, Finland. It is Carnival's fourth new ship this year and its second LNG-powered vessel.
The ship is the first of the two new sister LNG-powered ships for Costa Cruises. The other ship, Costa Toscana, is being built at Meyer Turku shipyard. Costa Toscana is expected to be delivered in 2021.
LNG as fuel enables ships to significantly reduce sulfur dioxide emissions, while also cutting down particulate matter emissions by 95% to 100%. LNG considerably reduces nitrogen oxide and carbon dioxide emissions.
Costa Cruises president Neil Palomba said: "Costa Smeralda will be a further boost to the use of LNG in cruise ships, a technology our company has pioneered in the cruise sector.
"It is an exciting evolution in maritime transport as it guarantees a significant reduction in our environmental impact.
"Costa Smeralda is a significant product innovation as well, with Italian hospitality remaining a fundamental and distinctive element of our brand, able to enchant and excite not only new cruise passengers but also more experienced ones."
Costa Smeralda incorporates the latest technology such as onboard desalination systems to meet daily water requirements, LED lights for energy reduction and technology that recovers the heat produced by the engines.
Apart from the delivery of Costa Smeralda and the launch of AIDAnova last year, Carnival has ordered nine additional LNG-powered cruise ships. The vessels are scheduled for delivery between 2020 and 2025.