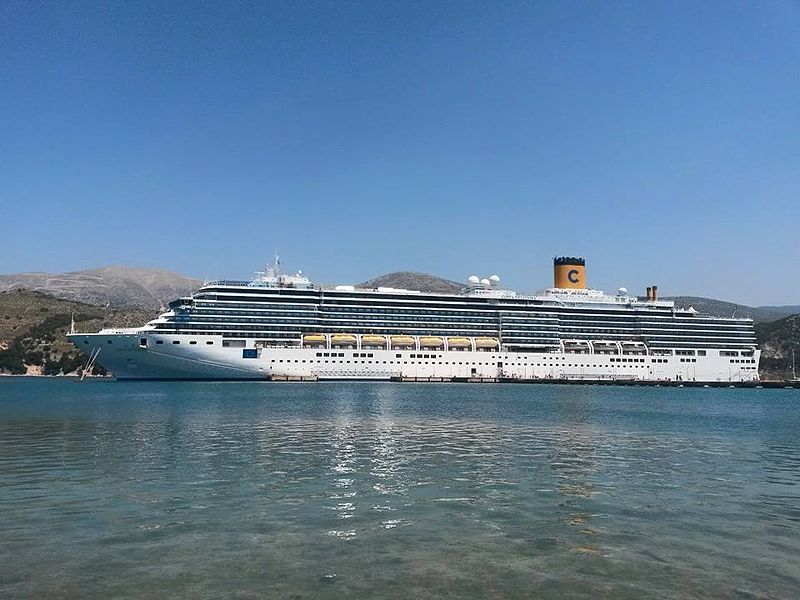 Costa Cruises' Costa Deliziosa cruise ship will dock in Italy where passengers will be able to disembark and return home.
It is one of the last ships of Carnival Corporation, the parent company of Costa Cruises, stuck at sea. Costa Deliziosa carries approximately 2,000 passengers on board.
Currently, there is one more ship owned by Carnival Corporation, which is searching for a port to dock.
Many ships were denied entry by ports due to the fear of Covid-19. Costa Cruises said that there are no confirmed cases of Covid-19 on the ship.
The ship was on an around-the-world trip and departed from Venice in January. The ship did not stop at any port, except for refuelling and technical stops, since last month when it left Western Australia. It was also denied entry by many ports due to the Covid-19 fears.
The ship was previously scheduled to dock in Venice on 26 April.
On 20 April, the ship will dock at Barcelona where 168 Spanish citizens will disembark. The remaining passengers will disembark in Genoa, Italy.
Last week, Uruguay repatriated the remaining 15 passengers who were stranded on the coronavirus (Covid19)-infected Greg Mortimer ship.
Earlier this month, the Public Investment Fund, the sovereign wealth fund of Saudi Arabia, bought an 8.2% stake in Carnival Corporation after Carnival Corporation announced plans to raise $6bn from senior secured notes and senior convertible notes amid the pandemic.
Carnival Corporation owns nine cruise lines, Carnival Cruise Line, Princess Cruises, Holland America Line, P&O Cruises (Australia), Seabourn, Costa Cruises, AIDA Cruises, P&O Cruises (UK) and Cunard.