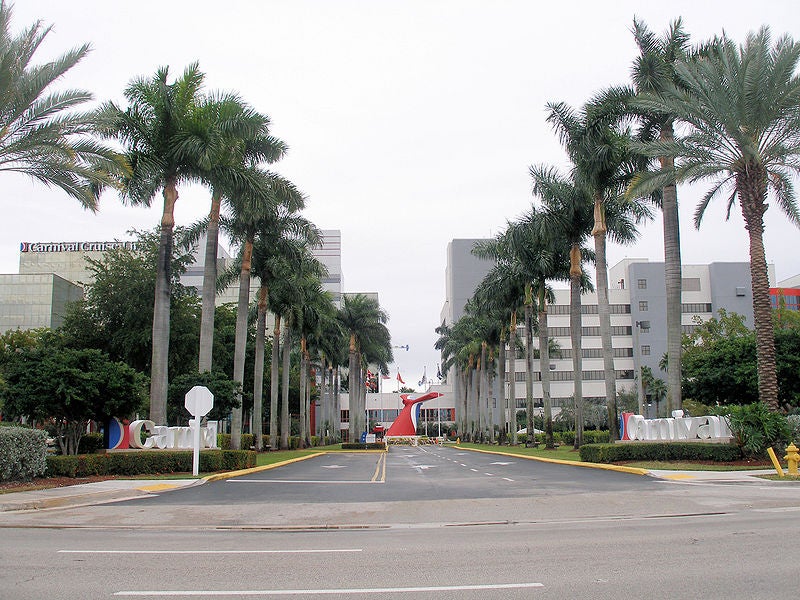 Carnival Corporation is planning to raise $6bn from senior secured notes and senior convertible notes amid the Covid-19 pandemic.
The company said that it has started the private offerings worth $3bn in first-priority senior secured notes and $1.75bn from senior convertible notes, which are both due in 2023.
Additionally, it has also started the process of a registered public offering worth $1.25bn of its common stock shares.
The interested parties can purchase the convertible notes within 13 days from when the notes are issued and they will be given an extra $262.5m principal amount of convertible notes.
Carnival Corporation owns nine cruise lines, Carnival Cruise Line, Princess Cruises, Holland America Line, P&O Cruises (Australia), Seabourn, Costa Cruises, AIDA Cruises, P&O Cruises (UK) and Cunard.
All nine cruise lines collectively operate 105 ships with 254,000 lower berths and visit 700 ports. Additionally, 16 new ships are expected to be delivered by 2025.
The company's shares decreased by approximately 75% as many of the ships owned by its subsidiaries were affected by the Covid-19, killing and infecting the people on board.
Three of Princess Cruises ships, Diamond Princess, Grand Princess and Ruby Princess, have reported an increase in the confirmed cases on board and after disembarkation.
Diamond Princess, which was quarantined in Japan, reported approximately 700 cases and eight deaths and is considered to be the most affected cruise ship.
Holland America Line's Zaandam cruise ship is stranded at sea with four deaths, eight confirmed cases and another 189 infected people on board. It is currently on its way to Florida to dock.
Many of the cruise lines owned by Carnival have extended the suspension on its sailings for additional 30 days.
In a filing submitted to the US Securities and Exchange Commission, Carnival said that approximately 6,000 passengers are currently stranded on its cruise ships at sea.