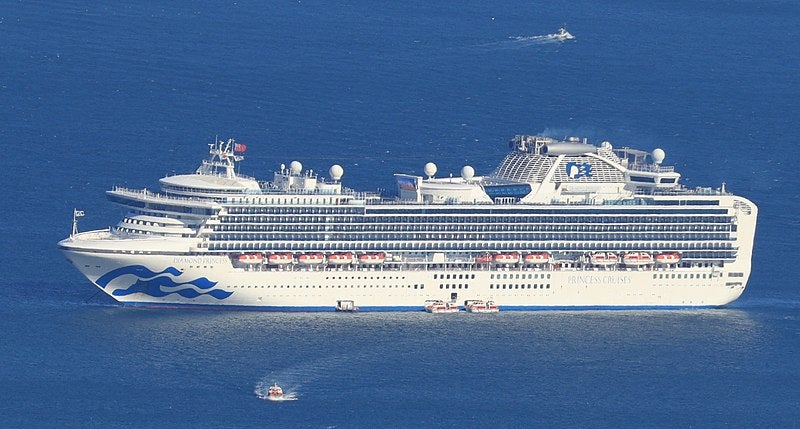 Authorities in the Nagasaki prefecture in Japan have confirmed 33 Covid-19 cases on a Costa Atlantica cruise ship, which is undergoing repairs.
The authorities have asked the Central Government of Japan to help them in dealing with the cases.
Of the 56 people who were in close contact with the one infected person, 33 cases were found to be positive. There were 623 crew members on board the ship.
Governor of Nagasaki Hodo Nakamura said that the central government, the prefecture and the city need to do their part to tackle the situation.
Nakamura said: "There are a lot of infections on board and we do not have the medical system to confirm the health situation and to separate.
"We will also need a system for transporting patients. It is difficult for the prefecture to carry out decontamination work so I want to seek the country's support."
The ship only carries crew and was transported to a shipyard in Nagasaki by Mitsubishi Shipbuilding in February.
The health authorities are currently testing the remaining crew for Covid-19.
All those who test positive will remain on board, while the ones who require healthcare will be transferred to medical institutions. All those who test negative will be repatriated to their home country.
This is the second instance where a cruise ship in Japan reported Covid-19 cases.
Princess Cruises' Diamond Princess cruise ship was one of the major clusters of the coronavirus with approximately 700 confirmed cases and ten deaths.
The pandemic has so far killed over 178,000 and infected more than 2.5 million people around the world.