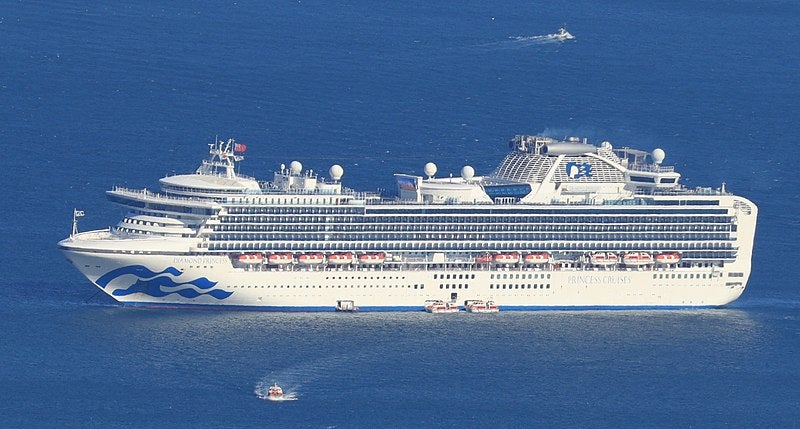 ---
Visit our Covid-19 microsite for the latest coronavirus news, analysis and updates
---
Follow the latest updates of the coronavirus (Covid-19) outbreak on our timeline.
Read about the effect of coronavirus (Covid-19) on cruise ships.
---
Two US aeroplanes, carrying approximately 400 American citizens from the Diamond Princess cruise ship, have taken off from Tokyo Haneda Airport.
The ship was quarantined at Yokohama, Japan, after a passenger tested positive for the Covid-19 in Hong Kong, China.
On 16 February, 1,219 have been tested and 355 people have been confirmed to be infected.
Of the confirmed cases, 40 are US citizens who will continue to receive treatment in Japan and have not been permitted to board the flights to the US.
The 400 passengers will be taken to Travis Air Force Base (AFB) in California and Joint Base San Antonio-Lackland in Texas where they will be quarantined for 14 days.
US passenger Sarah Arana said that passengers were evacuated off the ship in groups and had to go through makeshift passport control.
There were no health checks conducted for the passengers boarding the aircraft.
Canada, Hong Kong and India also started preparations to evacuate their nationals from the quarantined cruise ship.
Israel, Italy and Australia have also announced their intentions to evacuate their citizens from the ship.
The epidemic has so far killed 1,775 people and infected more than 70,000 people.