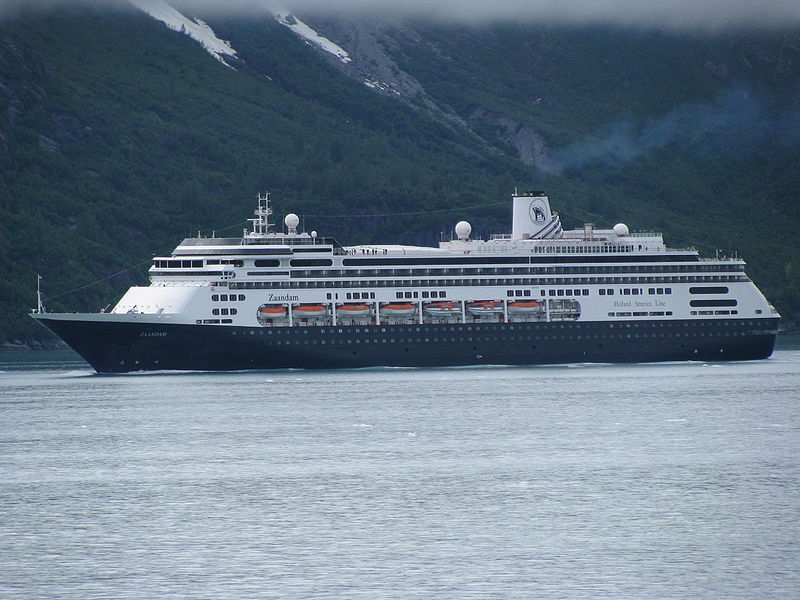 ---
Visit our Covid-19 microsite for the latest coronavirus news, analysis and updates
---
Follow the latest updates of the coronavirus (Covid-19) outbreak on our timeline.
---
Read about the effect of coronavirus (Covid-19) on cruise ships.
---
Holland America Line president Orlando Ashford said that response to the cruise ships that are stranded at sea 'tests our deepest human values'.
Yesterday, Holland America Line 's Zaandam and Rotterdam received permission to pass through the Panama Canal and are on their way to Fort Lauderdale, Florida, US.
The cruise ships were refused entry to dock by other Latin American countries.
Holland America Line transferred the healthy guests on the Zaandam to the Rotterdam. Zaandam was carrying 1,243 passengers and 586 crew members on board.
Zaandam said that four people died on the ship, while eight others tested positive for Covid-19. Additionally, 76 guests and 117 crew members are exhibiting flu-like symptoms.
Ashford said: "We are dealing with a 'not my problem' syndrome. The international community, consistently generous and helpful in the face of human suffering, shut itself off to Zaandam leaving her to fend for herself.
"As a result, Zaandam was forced to take proactive measures, rendezvousing with sister ship Rotterdam to replenish much-needed supplies and protect the health of the guests and crew who are not ill."
Florida Governor Ron DeSantis said that passengers on Zaandam and Rotterdam cannot be 'dumped' in the state.
DeSantis said that the cruise ship carries many foreigners and he is currently in talks with the White House regarding the cruise ship.
On 31 March, the Broward county commissioners will meet to determine whether the cruise ships can dock at Fort Lauderdale.
Ashford added: "It is easy to condemn those who are unhelpful and unwelcoming during times of need. But what if, instead, we focus on the type of society we strive to be, where nations share a collective responsibility to help others in peril? Because these travellers could have been any one of us or our families, caught up by a fast-changing scenario nobody foresaw.
"The Covid-19 situation is one of the most urgent tests of our common humanity. To slam the door in the face of these people betrays our deepest human values.
"Given the opportunity, I am hopeful that all of us will follow the lead of our Panamanian friends and help our neighbours."