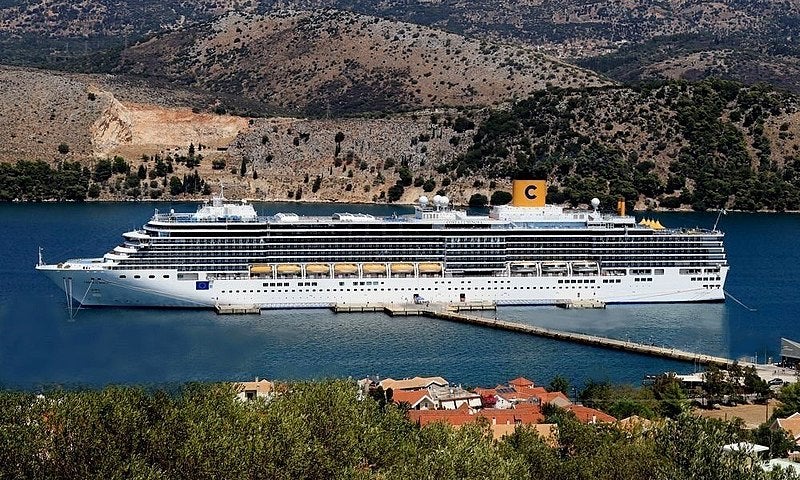 ---
Visit our Covid-19 microsite for the latest coronavirus news, analysis and updates
---
Follow the latest updates of the coronavirus (Covid-19) outbreak on our timeline.
---
Costa Cruises' Costa Luminosa has docked in Marseille, France, where passengers with tickets to their countries will be able to disembark.
A port official said that 639 passengers, including 187 French citizens, can disembark the ship in small groups based on their departure time.
The cruise ship carries over 1,420 passengers, including 230 Americans, 168 Italians and 100 Canadians, according to cruise ship operator Carnival Corporation's subsidiary Costa Cruises.
In a statement, the company said that the passengers started disembarking after the French health officials reported a 'positive outcome of on-board checks'.
On 18 March, the ship logs said that there were approximately 24 crew and 50 passengers who became ill. However, Carnival reported that seven people on board, including two crew members, exhibited symptoms.
Carnival said that the numbers included those who were in contact with the sick passengers.
Governments said that they would evacuate their citizens on the ship via a charter flight.
On 28 February, Costa Luminosa departed from Florida for a Caribbean cruise. However, the Italians on board were not granted permission to disembark from Jamaican authorities.
The ship later returned to Florida to allow some passengers to disembark. Then, it left for a cruise trip on 5 March.
Two passengers disembarked in Puerto Rico and later tested for Covid-19, while four infected passengers left the ship at Canary island of Tenerife. However, as the US prohibited the cruise ship to go to Italy, the ship diverted its course to France.
Since the start of the outbreak, many ships have been quarantined and denied permission to dock due to Covid-19.
Earlier this week, Fred Olsen Cruise Lines announced that it has started the evacuation of the passengers on the Braemar cruise ship docked in Cuba.
Last week, a number of cruise lines announced the suspension of its cruise line operations to reduce the spread of Covid-19 on their ships.