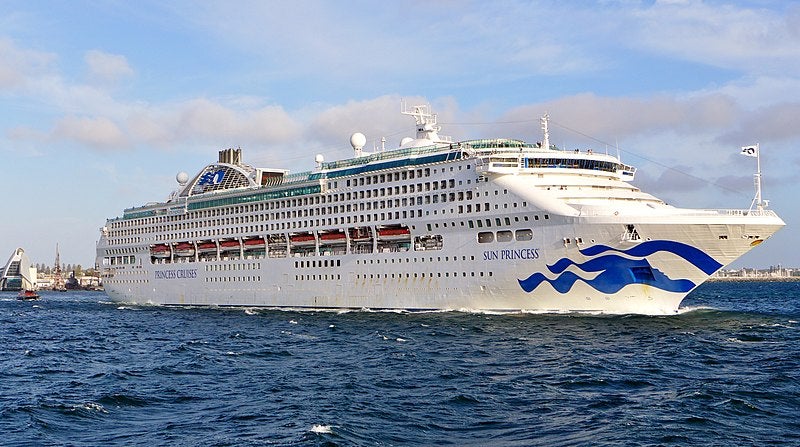 ---
Visit our Covid-19 microsite for the latest coronavirus news, analysis and updates
---
Follow the latest updates of the outbreak on our timeline.
---
Princess Cruises has decided to stop all cruise trips for two months in response to the global outbreak of coronavirus (Covid-19).
The decision comes a day after another cruise operator Viking suspended operations until 1 May due to similar concerns.
Princess Cruises suspended global operations of 18 cruise ships for 60 days, which will affect all voyages between 12 March and 10 May.
Passengers currently on a cruise that is due to end in the next five days will complete the trip. All other cruises that are scheduled to extend beyond 17 March will terminate at a convenient location for guests.
Princess Cruises president Jan Swartz said: "By taking this bold action of voluntarily pausing the operations of our ships, it is our intention to reassure our loyal guests, team members and global stakeholders of our commitment to the health, safety and well-being of all who sail with us, as well as those who do business with us, and the countries and communities we visit around the world."
The company also noted that it will offer passengers to transfer their money to a future cruise of their choice with additional benefits.
Operated by British-American cruise operator Carnival, Princess Cruises serves 380 destinations across more than 100 countries.
The company plans to resume operations on 11 May.
Meanwhile, the Covid-19 death toll rises to more than 4,700, while the number of confirmed cases has increased to 133,800.