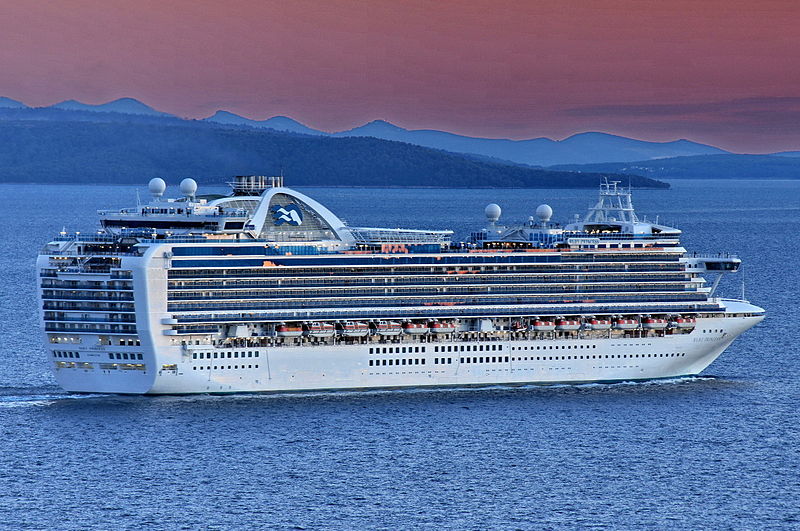 Police in Australia has announced that they have seized the black box from the Princess Cruises' Ruby Princess cruise ship as a part of their investigation.
Earlier this week, NSW Police Commissioner Mike Fuller said that they will launch a criminal investigation into the cruise ship.
The investigation commenced after the new infections were reported to be at the lowest level in three weeks and the country arranged for flights to bring back their stranded citizens.
The Ruby Princess cruise ship is docked at Port Kembla near Wollongong and faced backlash after 2,700 passengers disembarked without undergoing medical and health evaluations.
More than 600 passengers tested positive for Covid-19 after disembarkation and 15 died.
NSW Police said: "A team of 30 detectives from across State Crime, Counter-Terrorism and Special Tactics and Marine Area Commands have been seconded to Strike Force Bast, who will be assisted by intelligence analysts and other specialist officers.
"The first investigations briefing was conducted this morning, Wednesday, 8 April, and taskings have since commenced."
Approximately 1,000 crew members are still on the cruise ship and 200 of them are reported to exhibit symptoms of Covid-19.
The detectives boarded the ship to carry out inquiries of the crew members and collect other items to support the investigation.
Other two Princess Cruises' ships, Diamond Princess, Grand Princess in California and Coral Princess, also reported an increase in the confirmed cases after disembarkation.
The Covid-19 pandemic has so far killed more than 87,000 and infected over 1,500,000 people around the world.