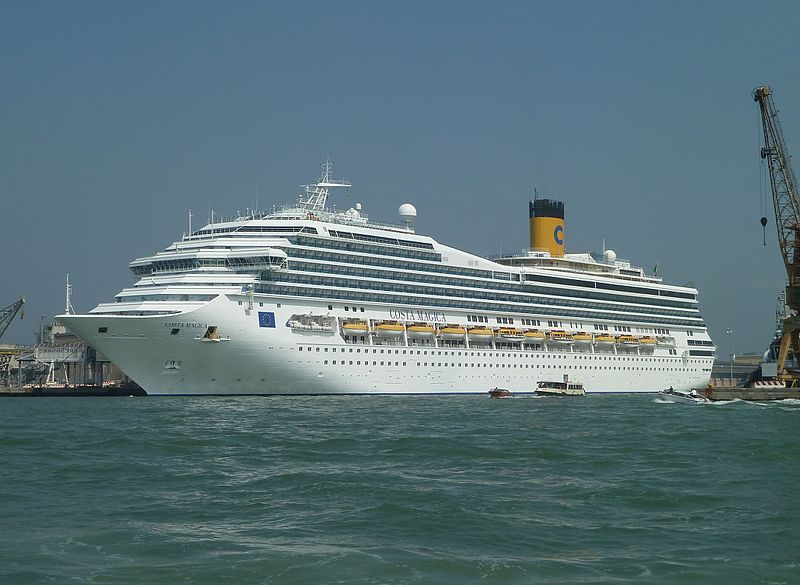 ---
Visit our Covid-19 microsite for the latest coronavirus news, analysis and updates
---
Follow the latest updates of the coronavirus (Covid-19) outbreak on our timeline.
---
Costa Magica and Costa Favolosa operated by Costa Cruises have anchored near the Port of Miami in Florida, US, as they carried infected crew onboard.
The medical evaluations will be facilitated by the US Coast Guard after both ships made requests for life-critical care as some members exhibited respiratory issues.
The passengers from the ships disembarked when Costa Cruises announced that it would suspend all its sailings. The ships only carry the crew for now.
Six people from Favolosa and two people from Magica tested positive for Covid-19 after disembarking.
A spokesperson for Carnival Corporation, owner of Costa Cruises, said that approximately 30 people are exhibiting flu symptoms.
In a statement, PortMiami Unified Command said: "Upon consultation with the ship's doctors, local, state and federal health agencies, it was determined as many as 13 crew members between both ships may need transportation ashore."
The ships were instructed to stay three miles away from the shore and did not receive permission for any personnel transfer operations.
The infected crew members will be sent to shore for medical checks. They will be transported to the local area hospitals with help from Miami-Dade Fire Rescue (MDFR).
After arriving at the Coast Guard Base Miami Beach, the MDFR plans to use the speciality rescue units that are made for the transport of infectious disease patients.
The six crew members of the Costa Magica will be transferred and the crew from Costa Favolosa were expected to arrive in the afternoon of 26 March.
Earlier this week, Costa Cruises suspended all its global operations until 30 April to reduce the spread of the Covid-19 on their ships.