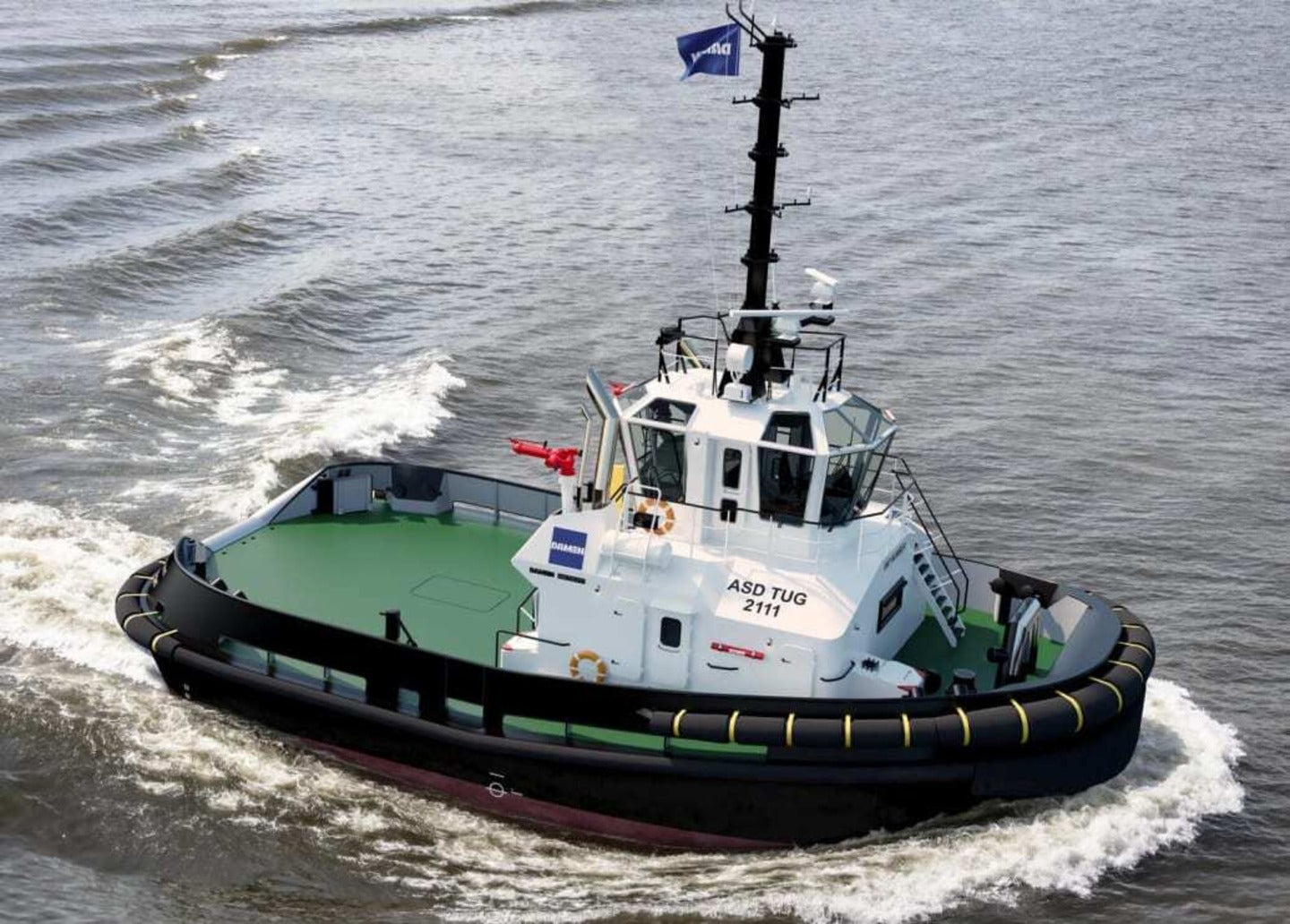 The ASD Tug 2111, the newest vessel in Damen Shipyards Group's compact tug range, has been unveiled by the leading manufacturer.
A 21-metre harbour tug, the new vessel joins Damen's ASD Tug 2312 in the company's compact tugs product platform and is designed to combine innovative new ideas with existing proven technology.
Siebe Cieraad, Damen's product portfolio manager, described the new tug as an "exciting addition" to the company's portfolio.
Cieraad said: "We are very pleased to announce this development in our compact tugs range and are looking forward to the next stages. In line with our construction of tugs in series for stock, we are already building six ASD Tugs 2111 at Damen Shipyards Changde.
The tug, which has a 50-tonne bollard pull, is expected to be available to operators in Q3 of 2023 as part of Damen's ambitions of being the most sustainable shipbuilder in the world.
Features of the vessel include a single winch housed in the deck house for both fore and aft towing operations, a closed loop keel cooling system and a 360-degree view from the deck house.
The innovative tech included on the vessel includes a new electric power generation system which generates electricity from the ample available power of the craft's main engines to reduce fuel consumption and emissions.
The ASD Tug 2111 is also able to be remotely connected via the Damen triton system. It also utilises IMO Tier II-compliant engines and can be fitted with Damen's Emission Reduction System to reduce nitrogen oxides from its emissions and make it IMO Tier III compliant.
As part of its sustainability drive, Damen also says it is working on fully electric versions of the ASD Tugs following the success of the all-electric, zero-emissions RSD-E Tug 2513.
Alongside developing fully electric vessels, Damen will also be working on dual-fuel methanol and diesel-powered tugs in the future, following the beginning of testing processes with Pon Power, which is expected to deliver the first pilot engines in 2024.