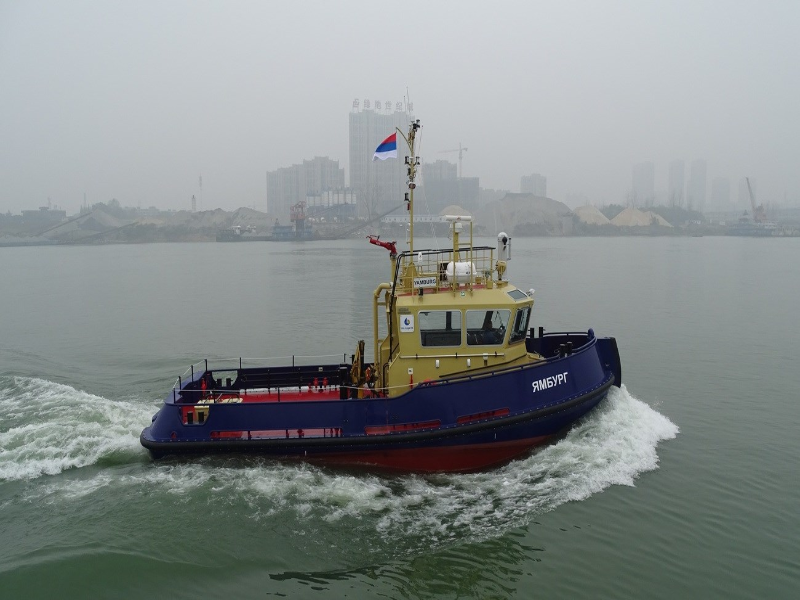 Netherlands-based Damen Shipyards Group has delivered the Damen Stan Tug 1606 ICE class vessel to Caspian Offshore Construction in Kazakhstan.
Named Caspian Flora, the vessel was delivered to Caspian Offshore Construction within six weeks after receiving the order.
The contractor carried out the required modifications, including the installation of extra air-conditioning capabilities and a crane in Kazakhstan after delivery.
Additionally, it has installed capstan and a geographical satellite and radio communication system (GMDSS) A2 on Caspian Flora, as per the requirements of Caspian Offshore Construction.
Damen sales manager Marc Tijssen said: "Alongside proven credentials, this is one of the primary benefits of Damen's business model. Building vessels in series for stock means we are able to respond extremely quickly when a client requires a vessel at short notice."
Built at Damen Shipyards Changde in China, the vessel incorporates successful design, with more than 80 sold in the last 15 years.
Caspian Flora will be used mainly to transport marine-related project equipment.
However, the ship can also be used for personnel transport and the inspection of channel performance, as well as deployment, retrieval of navigational assistance and removal of obstacles.
Caspian Offshore Construction has been a client of Damen for years. It currently has a fleet of a Multi-cat 1908SD, two FCS 3307 vessels and an FCS 1605.
In June, Damen Shipyards started the construction of the first fast crew supplier (FCS) 7011 vessel with a keel-laying ceremony.
In May, Damen Yichang Shipyard held a keel-laying ceremony in China for an LNG bunker vessel for the new energy brand Elenger, previously known as Eesti Gaas.