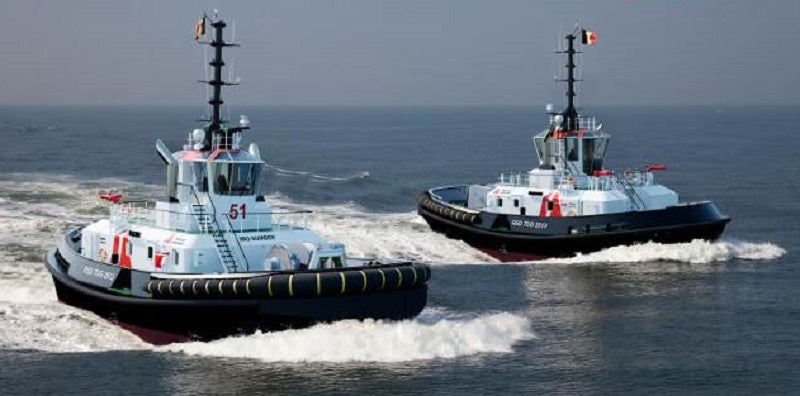 Port of Antwerp in Belgium had awarded a contract to Damen Shipyards Group for the delivery of two RSD Tugs 2513 on 8 July.
The awarded was finalised after a 15-day legal stand-still period.
The two vessels are a part of the Next-Generation Tugs series of Damen and feature the latest safety, sustainability, efficiency and reliability technologies.
The RSD Tug 2513 gives out significantly lower emissions compared to an equivalent tug.
It also features the Damen Safety Glass, which is shatterproof glazing, and a 'highly ergonomic' human-machine interface (HMI).
The RSD Tug 2513 is a ship-handling tug that is compact and powerful. It features two bows, which offer optimal performance in the bow and stern assisting operations.
Port of Antwerp has specified to fit the vessels with Damen's certified Marine NOX reduction system, which makes them compliant with IMO Tier III.
Additionally, the vessels are outfitted with FiFi 1 firefighting capabilities.
Port of Antwerp technical manager Celine Audenaerdt said: "We attach great importance to creating a sustainable port.
"In our role as operators, we wish to set a good example by investing in greening our fleet. We are systematically replacing our tugs by modern type, more environmentally friendly tugs.
"Buying the two Damen tugs fits in this framework. The new tugs have more fuel-efficient engines and more efficient propulsion, which significantly reduces fuel consumption. In addition, we are developing two new prototypes for hydrogen and methanol propulsion."
Earlier this month, public transport company Arriva Denmark received five Damen Ferries 2306 E3 from Damen Shipyards Group.
The vessels are operated by Arriva on behalf of Danish public transport agency Movia.