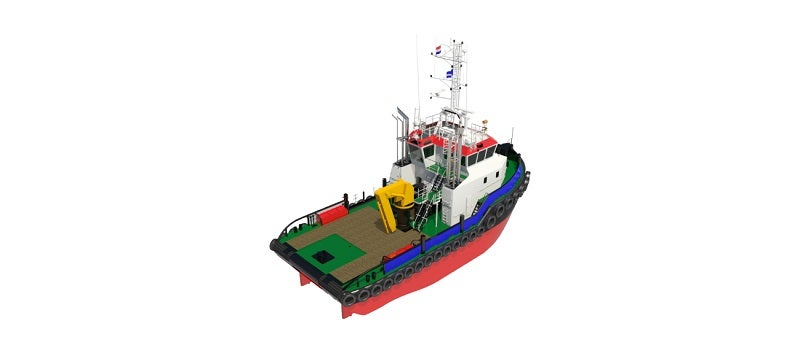 Dutch Damen Shipyards Group has secured a contract from Fairplay Towage Polska to deliver a Shoalbuster 2711 ICE from its standardised workboat portfolio.
The vessel will be constructed in Poland and deployed for carrying out diverse operations in the Baltic and North seas.
Shoalbuster 2711 is said to be a 'versatile' vessel due to its characteristics, such as design, shallow draft capability, large cargo capacity and 45t bollard pull.
Notwithstanding the standard nature of the design, the company is able to customise the vessel in line with the clients' needs.
According to Damen, this will be the first Shoalbuster 2711 to feature ice-class, which will allow it to operate in Baltic ports year-round.
In addition, Shoalbuster 2711 will be the first vessel of this kind to not only comply with, but also be certified to, International Maritime Organisation (IMO) Tier III emissions regulations.
Fairplay Towage Polska offshore wind project manager Arkadiusz Ryz said: "Finding a multi-tasking vessel meeting our requirements and built to the highest standards was a challenge, but the Damen team managed this difficult task perfectly.
"This vessel will be the first in our fleet of this power that is able to enter Baltic and North Sea ports with limited depths."
Damen sales manager Joschka Boddeling said: "Damen Shipyards Group has the ambition to become the world's most sustainable shipbuilder.
"This vessel, with its IMO Tier III certification and contribution to future renewable energy projects, is completely aligned with this goal."
In June, Damen Shipyard's first Utility Vessel (UV) 3911 was sent to its owner, the Port Authority of Jamaica (PAJAM).
The 39m UV 3911 would start operations after a period of training and commissioning.