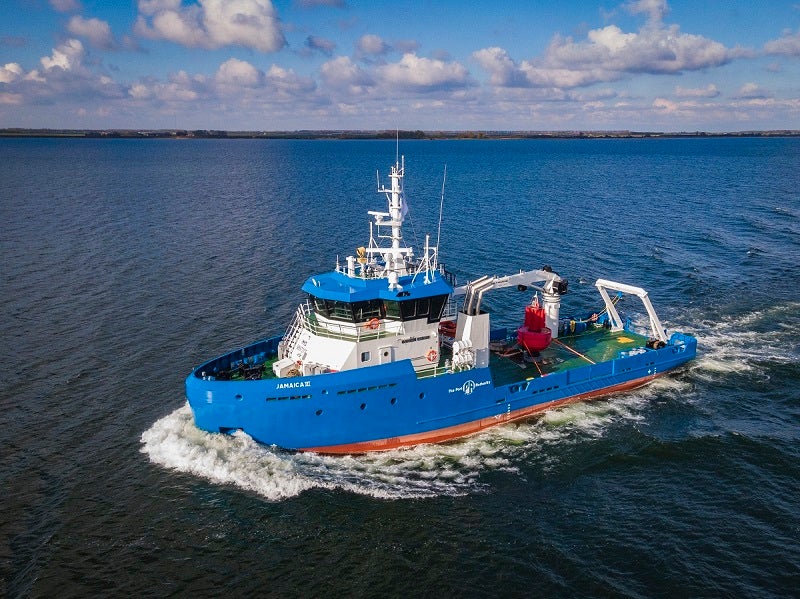 Damen Shipyard's first Utility Vessel (UV) 3911 has been sent to its owner, the Port Authority of Jamaica (PAJAM).
The 39m UV 3911 will start operations after a period of training and commissioning.
The vessel has been loaded with a package to provide maintenance support services in the ports handled by the authority, which include four cruise as well as three container and public cargo terminals.
The UV has been built for stability and equipped with a positioning system, along with a deck crane, for its main task of laying and maintaining buoys.
The vessel, which can accommodate up to 20 personnel, will carry equipment for executing various assignments.
For storing the mooring chain, it has a chain locker below its deck.
Other equipment includes an onboard five-tonne A-frame, which will be deployed for lifting the buoys, and a towing winch with a pulling force of ten tonnes at ten m/min.
Furthermore, the vessel will be able to tow small objects with the 18 tonnes of bollard pull produced by its propulsion system.
The UV's hull was constructed at Safe Shipyards in Gdansk, Poland.
Damen Maaskant Shipyards Stellendam commercial manager Jeroen van den Berg said: "The recent sea trials in the North Sea and Haringvliet were exceptionally successful and completed faster than anticipated due to the vessel's outstanding performance."
At present, the company's UV portfolio comprises five ships ranging from 27m to 65m.
In a statement, Damen said: "The Damen UV range offers versatile, state-of-the-art solutions capable of undertaking a wide range of duties both in and offshore thanks to its extensive, unobstructed deck space and extensive accommodation catering for both crew and work teams."
Previously, Damen delivered two Stan Tugs 2909 and two Pilot Vessels 1605 to the port authority.
Earlier this month, Concordia Damen unveiled the first of 40 inland waterway tankers at the Casco yard in Serbia.