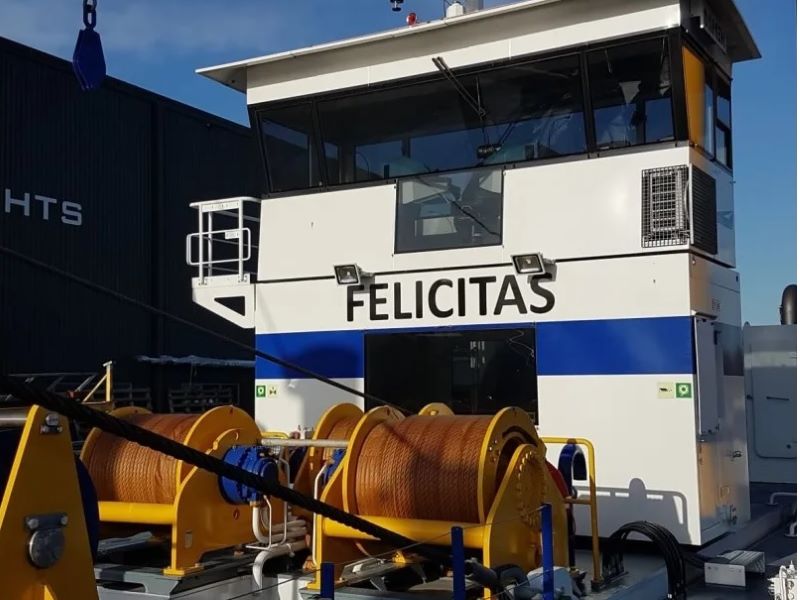 Netherlands-based shipbuilding company Damen has received an order from Argentinian contractor Merco Vial for the delivery of a new CSD650 cutter suction dredger.
Named Felicitas, the CSD650 cutter suction dredger is a customised stock vessel that will meet the requirements of Merco Vial.
The scope of the supply includes a matching booster station to improve the flexibility of the set-up.
The dismountable dredger has a cutter power of 700kW and maximum dredging depth of -18m.
Its overall length is more than 61m, producing a swing width of 63m and reducing the time to reposition the dredger.
The stationary dredger features a pump room that is separate from the engine room. Its in-board dredge pump comes with a mixture capacity of 7,000m³/h.
The CSD650 cutter suction dredger also features anchor booms, a deck crane, a navigation mast and a production measurement system.
Damen plans to complete the delivery of the fit-for-purpose dredger within a short period.
Damen sales manager Ezequiel Najmias said: "We are honoured to have been chosen by the leading contractor of Argentina, to be their new supplier of dredging equipment and related services, and proud to deliver on time so shortly after order.
"In South America, there are major developments in the infrastructure of all large ports and harbours. With the development of new ports and terminals and the deepening of existing ones, this CSD650 with its matching booster will be an important contribution."
Last month, Damen, Caterpillar and Pon Power entered a memorandum of understanding for the development of a series of dual-fuel methanol/diesel-powered tugs.