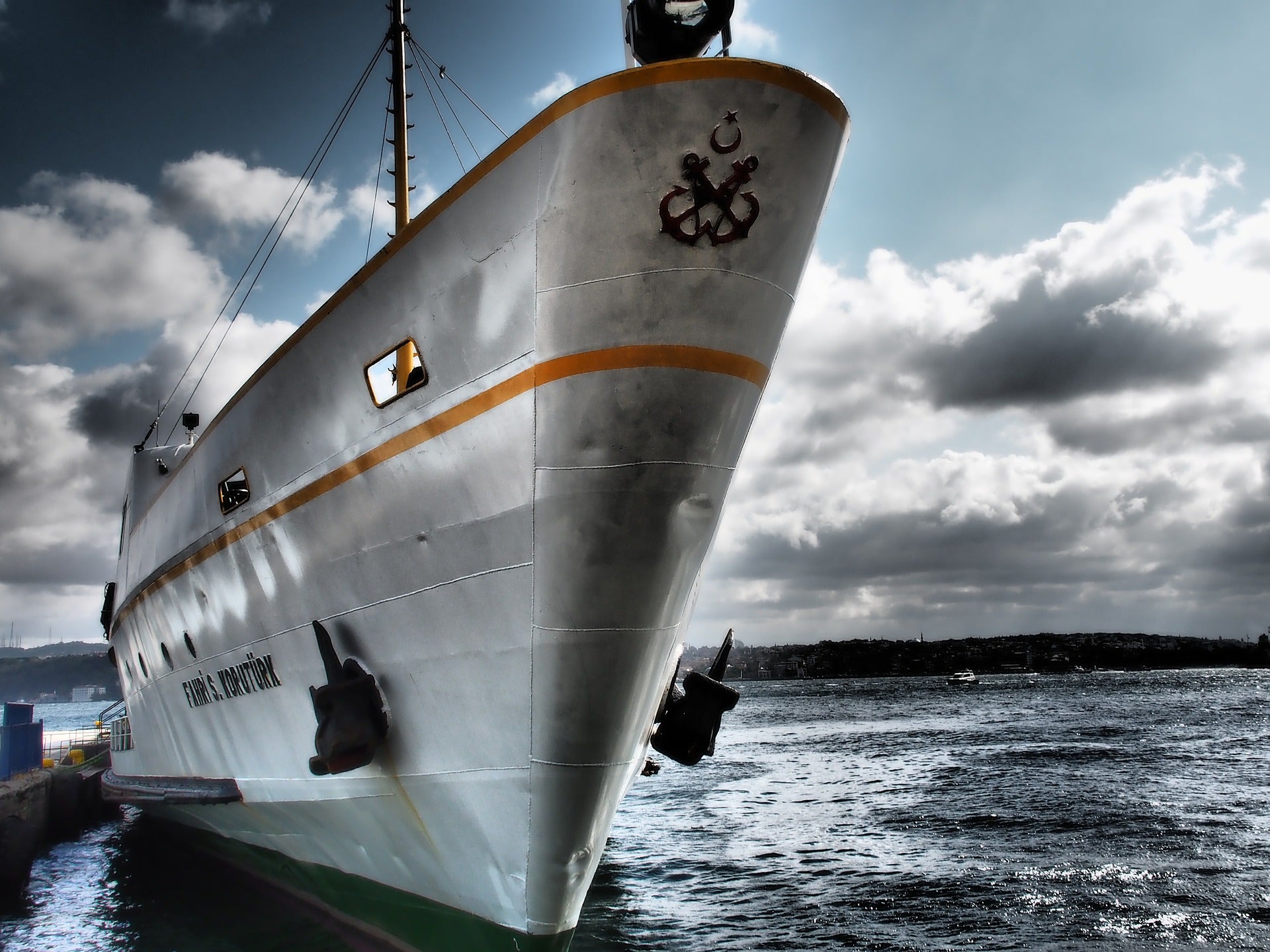 The shipping industry will need to invest at least $1tn in land-based and ship-related infrastructure in order to meet the International Maritime Organization's (IMO) targets to cut greenhouse gas emissions by 2050, a new study revealed today.
Stakeholders in the maritime industry are currently undertaking new measures, imposed by the IMO, to shift to a zero-carbon system within the next three decades and reduce the sector's total emissions by at least 50% compared to 2008 levels by 2050.
The report – published by University Maritime Advisory Services (UMAS) and the Energy Transitions Commission (ETC) – estimated that the cumulative investment needed between 2030 and 2050 to halve emissions would amount to circa $1.4tn.
According to the study, a further $400bn will also be required in order to fully decarbonise the sector, bringing the total capital needed to $1.9tn.
Breaking down the share of investments, researchers specified that 87% of the total funds will have to be invested in land-based storage, bunkering infrastructure and production facilities for low carbon fuels..
Furthermore, 13% of investments would have to be used for the ships themselves, which will require new machinery and onboard storage in order to run on low carbon. Ship-related spending would also include investments in "improving energy efficiency, which are estimated to grow due to the higher cost of low carbon fuels compared to traditional marine fuels," the study added.
The study was conducted on behalf of the Getting to Zero Coalition, a non-profit alliance that includes the Global Maritime Forum and World Economic Forum, and based its estimates on ammonia, a primary zero-carbon fuel.
"Sustainable investing is here to stay," Citigroup chairman of global shipping logistics and offshore Michael Parker wrote in the study.
"There will be a great appetite for investments in sustainable infrastructure projects that help reduce greenhouse gas emissions."
Echoing a similar sentiment, Global Maritime Forum managing director and head of projects and programmes Johannah Christensen said that it is important to understand the scale of the challenge to solve it.
"Shipping's shift to zero-carbon energy sources calls for significant infrastructure investments," Christensen added.
"The investment needed should be seen in the context of global investments in energy, which in 2018 amounted to $1.85tn. This illustrates that shipping's green transition is considerable, but certainly within reach, if the right policy measures are put in place."
University College London's (UCL) Energy Institute also participated to the study. Highlighting the importance of using low-carbon fuel, UCL energy lecturer Tristan Smith said that the next three decades will witness a rapid change with "fossil fuel aligned assets becoming obsolete or needing significant modification.
"Energy infrastructure and ships are long-life capital-intensive assets that normally evolve slowly," he added.
"Even though regulatory drivers of this system change such as carbon pricing are only starting to be debated, the economic viability of today's investments and even the returns on recent investments will be challenged, and the sooner this is factored in to strategies and plans, the better."
In response to the study, GeoSpock head of maritime business Mark Porter told Ship Technology that the industry must first and foremost capitalise on data ahead of pumping in trillions of dollars.
"Gathering and monitoring maritime data is the most effective first step in curbing emissions. The sector generates hordes of data, but it lacks the means to ingest, analyse, report and optimise journey and fuel usage," Porter adds.
"By collecting location, fuel and emissions data from ships, companies, ports and governments can have real-time visibility into operations and decide what works and plan accordingly."
Porter believes that if the data collected is pooled, the industry will be better enabled to "establish a baseline of emissions and other initiatives, such as new fuels, can be introduced, tested and optimised".
"The maritime industry is siloed. However, as a collective, it has an opportunity to tackle sustainability. By embracing data and developing a hub for maritime intelligence, we can understand emissions and tackle them as efficiently as possible," he adds.
Building on the importance of using technology to achieve sustainability, Danfoss Editron's marine director Erno Tenhunen says that electrification is another suitable way that shipowners must delve into. He adds that it is a "short and long-term solution for cutting carbon emissions as it utilises different types of energy sources with hybrid variants such as batteries, supercapacitors and fuel cells".
Tenhunen says that electrification's benefits go beyond just cutting carbon emissions. "The first electric ship was built back in 1838 and electrification has been a solution for many types of ships since then, increasing safety, reducing fuel consumption and improving operational performance," he says.
"Additionally, fully-electric ships with shore charging are becoming more prevalent for many types of vessels, such as ferries and small-scale autonomous ships."
Speaking to Ship Technology, Institute of Chartered Shipbrokers international chairman Susan Oatway FICS refers to the Poseidon principles' initiative and says that it "will hopefully address the availability of finance for low/zero carbon infrastructure and ship technology, where shipping finance has been in short supply recently".
"Typical asset lifecycles mean that these investment decisions are upon us now, not way off in the future somewhere, and the economic and policy drivers are only set to intensify," she concludes.
"If we are to meet these goals, and failure is not an option, then all professionals working across the business will have to play their part."