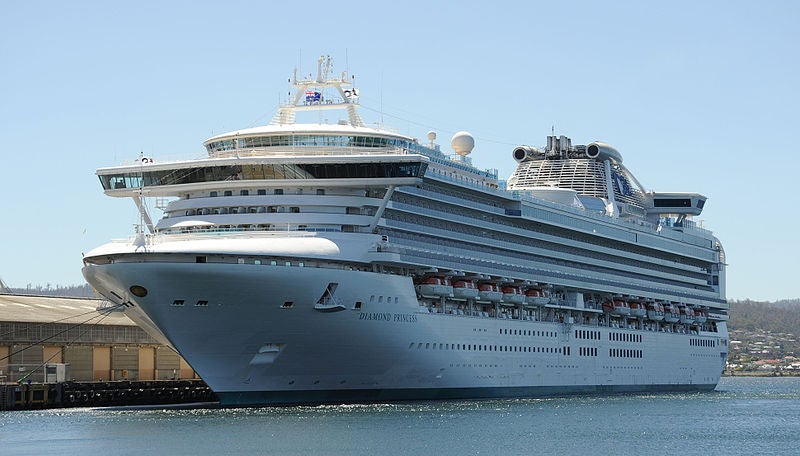 ---
Visit our Covid-19 microsite for the latest coronavirus news, analysis and updates
---
Follow the latest updates of the coronavirus (Covid-19) outbreak on our timeline.
Read about the effect of coronavirus (Covid-19) on cruise ships.
---
Another passenger who was on the quarantined Diamond Princess cruise ship has died due to pneumonia on 23 February.
The passenger was a Japanese man in his 80s who was transferred to the hospital on 5 February.
The Japanese Ministry of Health, Labour and Welfare did not confirm if the passenger tested positive for the coronavirus (Covid-19).
Last week, two Japanese passengers died due to the coronavirus, while 29 others were in a serious condition.
One of the two passengers who died was an 87-year-old man. He was admitted on 11 February, while the other, an 84-year-old woman, was admitted the next day.
The cruise ship reported 691 total positive coronavirus cases.
Many countries, including the US and the UK, have evacuated their citizens who tested negative from the ship.
On 19 February, passengers on board the cruise ship who tested negative for the coronavirus started disembarking the vessel. The passengers completed the 14 day quarantine period.
The Covid-19 epidemic has killed 2,619 and infected more than 79,000 people around the world.