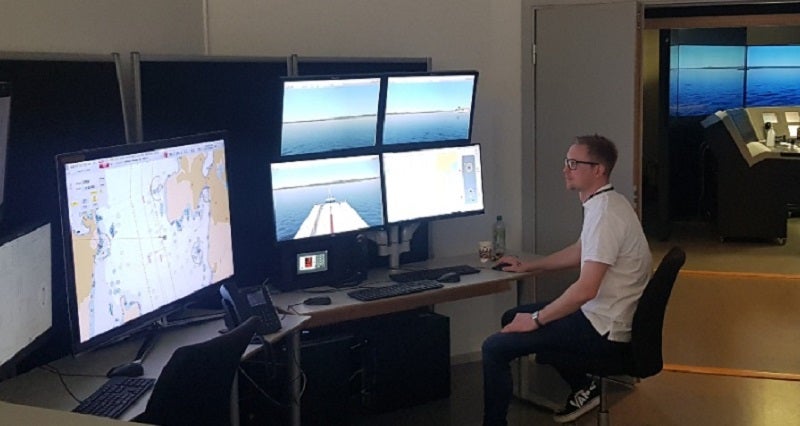 Norway-based classification society DNV has launched a competence standard for ship remote control centre operators (RCCO).
This is said to be the shipping industry's first such standard and will be supported by a new recommended practice providing a certification scheme for RCCOs.
The new competence standard and recommended practice will establish a framework for training, evaluating and certifying employees working in remote-control facilities that support or run operations at sea.
Improved ship-to-shore connectivity and software systems are driving the growth of remote solutions and autonomy in the shipping industry.
Unmanned ships are expected to commence operations in upcoming years.
As a result, competence requirements have to be specified for overseeing, supporting and/or controlling these ships.
The new standards were drafted in partnership with Kongsberg Maritime, Wilhelmsen, University of South-Eastern Norway and the Norwegian Maritime Authority.
The recommended DNV-RP-0323 practice will provide guidance for carrying out examinations of RCCO, as well as acting as the certification body to grant personnel certificates.
It will also include a competence building process for candidates before they undertake an RCCO examination.
The DNV SeaSkill standard ST-0324 will create a foundation for the whole procedure and reveal the necessary skills for managing autonomous vessels.
Some of these skills include emergency handling and resource management within a remote control centre (RCC), man-machine interaction, and communication with third parties on behalf of the vessel under remote control.
Furthermore, RCCO certificates can be saved in the current DNV online database.
In August, DNV granted approval in principle to South Korea-based shipbuilder Samsung Heavy Industries for its basic design of ammonia-propelled vessels.