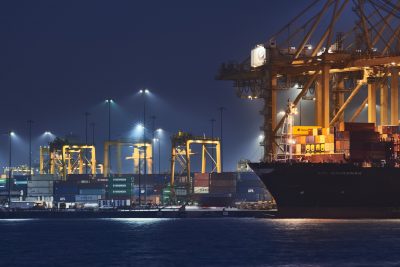 Dubai-based port operator DP World has collaborated with the UK-based development finance institution CDC Group (CDC) to launch an investment platform that will invest in ports and logistics across Africa.
The platform will cover a long-term investment period.
Initially, the port operator will contribute its stakes in three existing ports, with plans to invest another $1bn through the platform in the future.
Meanwhile, CDC will contribute nearly $320m in stakes, with an aim to invest up to an additional $400m in the coming years.
The transaction is awaiting regulatory clearance.
By investing in origin and destination ports, inland container depots, economic zones, and other logistics across Africa, this new platform aims to help create job prospects and boost trade.
With plans to increase capacity, it will initially be seeded with minority holdings in current DP World assets, such as Dakar, Senegal; Sokhna, Egypt; and Berbera, Somaliland.
The ongoing expansions will push trade and are anticipated to generate an additional 138,000 employment opportunities.
By 2035, the ports are expected to back stable indirect employment for nearly five million people.
In a statement, DP World said: "This transaction is aligned with DP World's strategy of partnering with organisations that offer complementary expertise and have a shared vision for enabling trade and driving economic and social development."
CDC CEO Nick O'Donohoe said: "Africa's full potential is limited by inadequate ports and trade bottlenecks, putting the brakes on economic growth in some of the world's fastest-growing economies and undermining social resilience in the least developed parts of the world.
"This platform will help entrepreneurs and businesses accelerate growth with access to reliable trade routes, and it will help African consumers benefit from the improved reliability and reduced cost of vital goods and food staples."
Last month, DP World announced plans to invest $414.75m (£300m) in a new fourth berth at its London Gateway logistics hub.