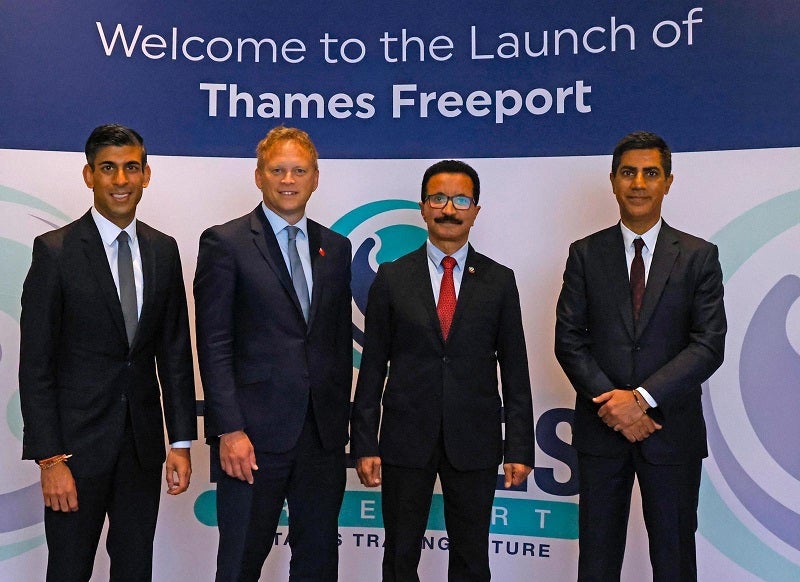 Dubai-based port operator DP World has announced plans to invest $414.75m (£300m) in a new fourth berth at its London Gateway logistics hub.
Work will commence next month with a focus on increasing supply chain flexibility and creating additional capacity for the world's largest ships.
This investment adds to the $2.76bn (£2bn) investment that the port operator has made in Britain over the last ten years.
During the first half of the year, London Gateway reported a throughput of 888,000 TEU, a surge of more than 23% on the previous best performance for the first half of a year.
DP World stated that the new fourth berth is expected to enhance the capacity of the port by a third.
The berth is planned to be completed to coincide with the delivery of new 24,000 TEU vessels in 2023/2024 to operate between Asia and Europe.
DP World group chairman and CEO Sultan Ahmed Bin Sulayem said: "As a central pillar of Thames Freeport, London Gateway's new fourth berth will allow even more customers to benefit from world-class ports and logistics, with unrivalled global connectivity, on the doorstep of Europe's largest consumer market.
"DP World plans to be at the heart of Britain's trading future and this investment shows that we have the ambition and the resources to boost growth, support businesses, create jobs and improve living standards."
The Port of Tilbury, Ford's Dagenham plant, and DP World London Gateway will form Thames Freeport, after receiving the freeport status from the government earlier this year.
Currently, the partners are working on the business case with an aim to obtain formal accreditation.
Furthermore, DP World Southampton also received freeport status as part of Solent Freeport.
Chancellor of the Exchequer Rishi Sunak added: "Our new freeports will create national hubs of trade, innovation and commerce, and attract more investment to regenerate communities and level up the UK."
Last month, DP World concluded the trial of the Boxbay high bay storage concept at the first full-size facility located in Jebel Ali port, Dubai, UAE.