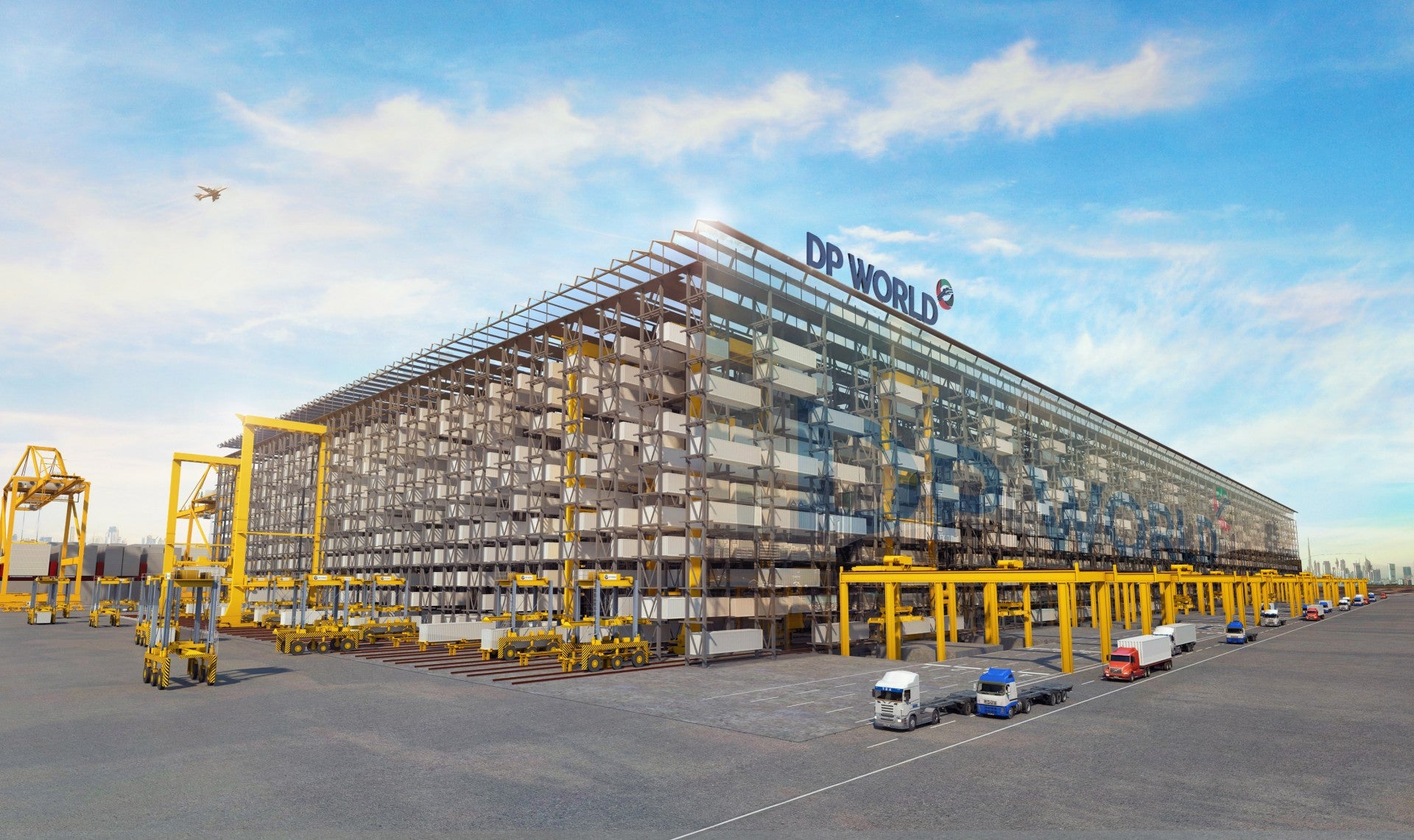 Dubai-based port operator DP World has concluded the trial of Boxbay high bay storage concept at the first full-size facility located in Jebel Ali port, Dubai, UAE.
This facility was commissioned at the beginning of this year and has since moved more than 63,000 containers.
The facility can handle 792 containers at a time.
According to DP World , the data gathered has revealed that the Boxbay high bay storage concept proved to be 'even more efficient than anticipated'.
Boxbay is a joint venture between the port operator and Germany-based industrial engineering specialist SMS group.
Boxbay's high bay storage system keeps the containers in slots in a steel rack up to 11 containers tall.
Delivering three times the capacity of a conventional yard, this system stacks the containers on top of each other directly.
As a result, it is expected to minimise the port terminal's footprint by 70%.
The structure is equipped with fully electrified and automated cranes to move containers in, out and between slots.
Furthermore, individual containers can be accessed without moving other containers.
The entire system can operate using solar energy because its design incorporates solar panels on the roof.
DP World group chairman and CEO Sultan Ahmed said: "This test proves that Boxbay can revolutionise how ports and terminals operate.
"The technology we have developed with our joint venture partner SMS group dramatically expands capacity, increases efficiency, and makes the handling of containers more sustainable."
Adjustments made during the testing compared with the original design will help in reducing the future investment in installations and enhance performance.
Boxbay is claimed to offer high-performance levels with 19.3 moves per hour at each waterside transfer table to the straddle carrier and 31.8 moves per hour at each landside truck crane, reducing the equipment needed in a terminal.
The system is also expected to decrease operating and maintenance costs, with a reduction of energy costs by 29%.
In June this year, DP World, along with the Government of Somaliland, officially opened the new container terminal at Berbera Port.